Kid's Programs
Call Us Today To Make A Reservation
Need something for the kids to do?
Here's a peak at our awesome line-up of regular Kids Events.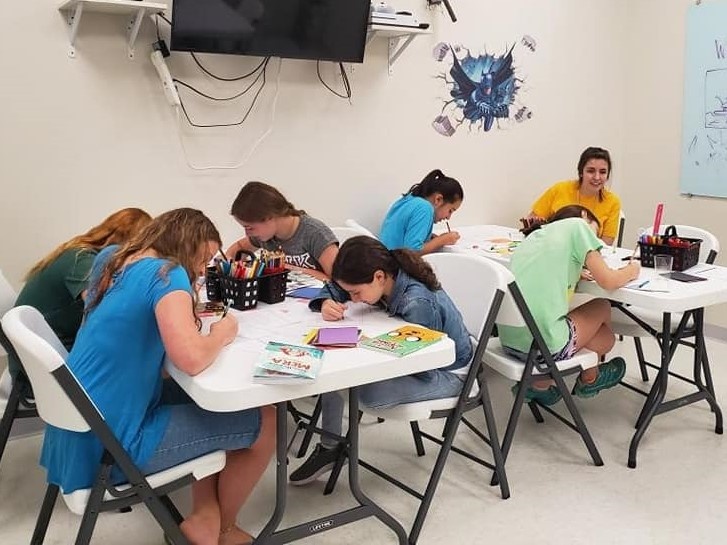 Parent's Night Out
CURRENTLY SUSPENDED DUE TO COVID-19
Bring your kids by every Friday and Saturday for a fun-filled night of exciting activities!  Board games, arts and crafts, and educational activities every Parent's Night Out. While you take the night off, we take care of the kids with fun, snacks, pizza, and drinks and finish off every evening with a movie of their choice. Keep an eye on our Facebook feed for any updates to the PNO schedule.
We keep kids ages 6-13 busy from 5-10 PM, so you have plenty of time to enjoy your evening while they have lots of fun.
Each night we have 2 snacks, juice packs, and pizza supper! Kids are welcome to bring their own sack supper, soda, or snacks.
We spend the majority of the night unplugged from the screens - playing games, drawing, and socializing. Then we end the night off with a movie so that they've wound down and are ready for pickup when you arrive.
---
Summer Camps
We're working on COVID-19 safe camp alternatives this year - stay tuned for Summer Camp information and sign up!
---
Scout Badge Day Camps
LOOKING TO COMPLETE A GAME OR COMIC BADGE?
We offer a short one-day camp that's made to order for scouts of all ages.  The basic camp package starts at $10/child for a 2 hour session, additional time negotiable. We're happy to host groups of 10+ campers, meet badge requirements online and in store.
Reach out for more info and let us know what time and date work for you!