Login
Log in if you have an account
Dont have an account? Register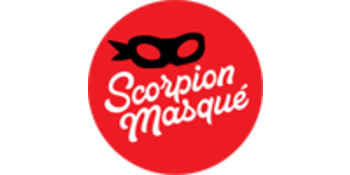 Scorpion Masque
Masked Scorpion is a game publisher based in Montréal, Québec, who travels around the world looking for new adventures. 
Here is the manifesto he lives by...
Games bring people together. You have to admit, that's pretty amazing!
The best games can't live without gamers - just like the best books can't live without readers.
People tend to forget they love to play games.
Although it develops certain skills such as reasoning, logical thought, communication and dexterity, gaming remains a free act in and of itself, without any other goal than the pleasure it provides.
Most people don't know much about board games, about their incredible variety and their fabulous universe.
Games are as much a part of a people's the cultural expression as its literature, arts, food and music.
The current trend toward globalization gives people an unprecedented opportunity to assert their own cultures and to learn about others.
Le Scorpion Masqué – the Masked Scorpion – is therefore the expression of his creators: citizens of Québec (French speakers!), open to the world, and curious to hear the other citizens of the planet tell their own stories.
The Scorpion Masqué strives to keep the gaming culture here and abroad fresh by proposing original games that are fun and that bring us together, whoever we are.