Macayla Sauser - 02 / Dec / 2021
Comics Comics Comics | The History of Marvel
The History of Marvel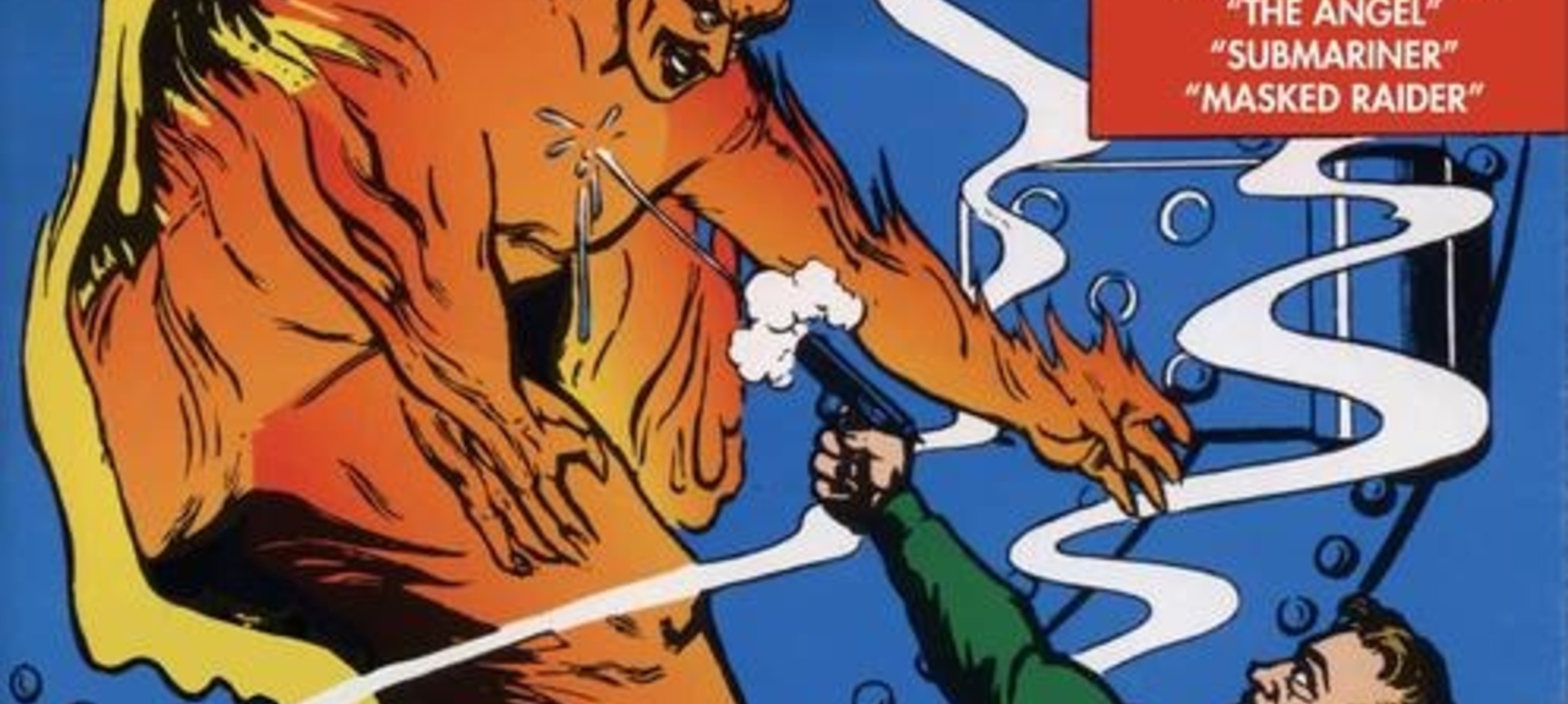 The History of Marvel
From a small publisher to a pop culture powerhouse, Marvel Comics has come a long way since its startup as Timely Comics in 1939. Featuring characters including the Human Torch and Sub-Mariner, Timely's first published comic was Marvel Comics #1 in October of 1939. With 68 pages and a cover price of 10 cents, this famous first issue was written by Paul Gustavson, Ben Thompson, Carl Burgos, and Al Anders. Today, there are only 100 copies of  Marvel Comics #1 known to still exist.
Hired at just 19 years old, the infamous Stan Lee became an office assistant for Timely Comics that same year. After becoming the editor of Marvel just two years after he started, Stan Lee worked with artist Jack Kirby in 1961 to create the Fantastic Four- Marvel's first superhero team. Stan Lee and Jack Kirby went on to create some of the most well-known comic book characters including Iron Man, the Incredible Hulk, Thor, the X-Men, Avengers, and Inhumans. Stan Lee aimed to make his characters more relatable to readers by giving them real-world problems. The relatability of these characters was a heavy contributor to Marvel's massive success that has continued through the ages. 
Although Stan created many iconic characters, Marvel's greatest success story lies with Stan Lee and Steve Ditko's Spiderman. Spiderman first appeared in Amazing Fantasy 15 released on August first, 1969. Originally an anthology series, Spiderman appeared in the last issue of Amazing Fantasy and was expected to be unsuccessful. Unheard of in comics, a teenage superhero that was not just a sidekick unexpectedly resonated with younger readers. Despite low expectations, Spiderman went on to have a solo comic series and success that has lasted decades. Since his release, Spiderman has been featured in video games, movies, advertisements, and much more. The Amazing Spider-Man comic run has also introduced many popular characters including Doctor Octopus, The Punisher, Morbius, Mysterio, and Venom. 
Popular among both younger and older audiences, The Marvel Universe has continued to expand and attract an increasingly larger fan base. Through movies, comics, advertisements, toys, and other media, Marvel has made its presence known throughout the world. 
Visit our store: https://theadventurebeginscomicsandgames.com/
Our online store: https://shop.theadventurebeginstx.com/
Like us on FB: https://www.facebook.com/theadventurebeginstx/
Like The Adventure Stadium on FB: https://www.facebook.com/theadventurestadiumtx
The Adventure Begins | 525 Woodland Square Blvd. #130, Conroe, TX 77384 | 936-273-3223