Login
Log in if you have an account
Dont have an account? Register
Pokémon 151 Policies
21 Sep 2023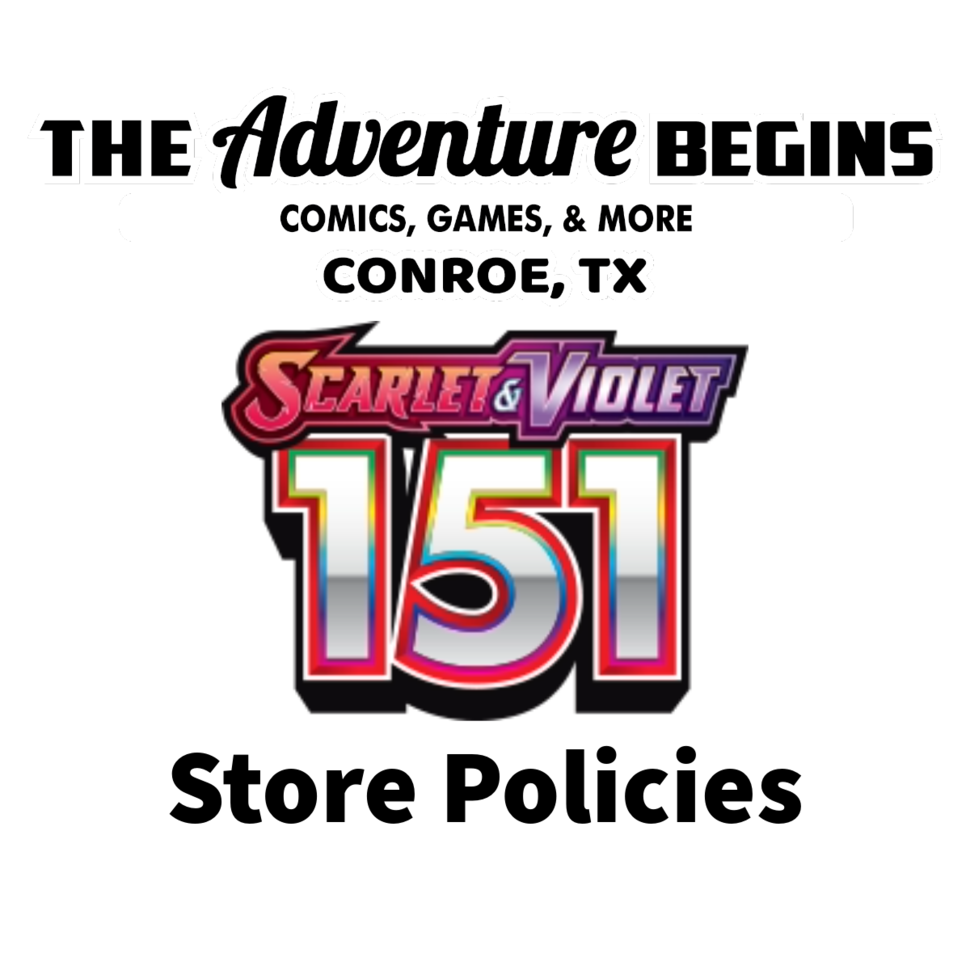 Hello Pokémon Trainers, Professors, and everything in between! With the hotly anticipated Scarlet & Violet 151 product line releasing this weekend we want to lay out our purchasing policies here:
1) Scarlet & Violet: 151 will be limited to two of each item per customer or household linked to a Loyalty Account for the first two weeks of the items' release.
2) Further limitations such as Household limitations or overall purchase limitations have and can be applied to customers based on behavior and purchase history.
3) If you are found to have violated any of the above policies including, but not limited to: purchasing multiples of restricted items or attempting to work around household or other limitations. You risk further limitations on your account up to a store ban from all Pokemon Purchases until November 18, 2023.
4) Employees of The Adventure Begins maintain the ability to work around the rules laid out above utilizing their best judgment. If the trust that judgment is based on is violated by a customer, consequences will follow.
We thank you for your understanding and wish you the best of luck in your pulls!