Login
Log in if you have an account
Dont have an account? Register
Sports Cards and Stuff | January Sports Update
25 Jan 2022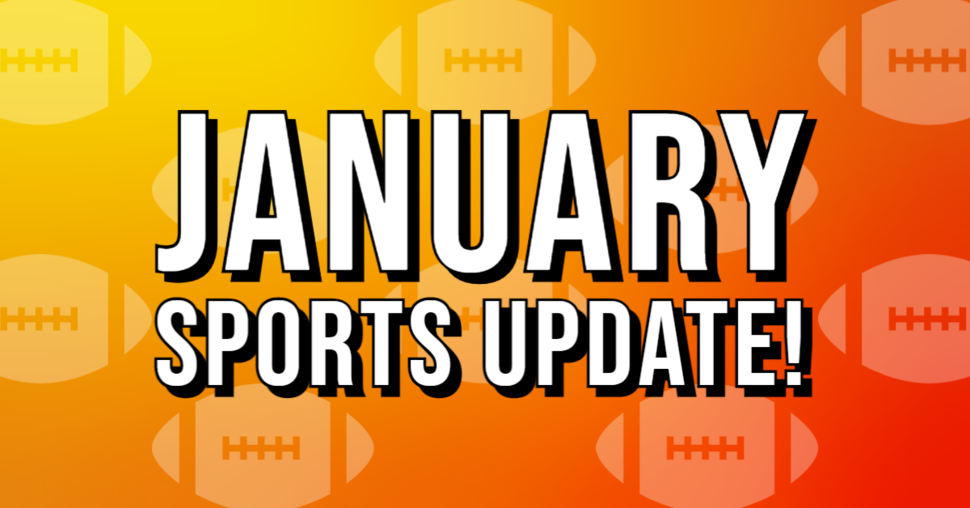 Hello Adventure Stadium,
It's 2022!!! Can you believe it? It feels like 2021 came and went too quickly. I'm glad it didn't feel that way in the world of sports! Although many sports are nearing the end of their seasons, we have some great things to look forward to!
Did y'all know we have more than just sports cards? We have other collectible cards, as well. We have posters of The Goonies, collectible Star Wars cards, authenticated movie posters, and more! If any of those things intrigue you, then you should come by and see what we have to offer! Maybe you're a fan of history and historical figures? We have cards of them as well. So come in and see what all we have. You might be surprised what you find!
Now for Sports.
The NFL football season this year has been one of upsets and crazy comebacks. This is the last week of the regular season, and all eyes are on the contenders for the last sacred spots in their division. The Super Bowl is just around the corner and we're all excited to see who will come out on top. The next few weeks are going to be nail biters as we watch the AFC and NFC battle it out on January 30th and see who is going to be in the Super Bowl.
The 2021-22 NBA Basketball season has been spectacular! Like football, it has been a season of comebacks. We are all excited to see what the next season's rookies will do. March Madness is just around the corner and I know it's too soon to be sure, but who do you want to see win?
Before March Madness, though, we have our eyes on the FIFA World Cup starting February 3rd and ending February 12th. This year, the tournament is hosted by the United Arab Emirates. For all the soccer/football fans out there, who's your favorite? I want to see an upset. I feel like it's time for one.
We also have the 2022 Winter Olympics coming to us in February! The games start on February 4th and run until the 20th. The host country is Beijing, China. The last time China hosted the Olympics was in 2008 for the Summer Olympics! We're all excited to see what will happen on the world's stage!
Don't forget to follow us on our social media and visit us in-store! Here are the links!
Visit our store: https://theadventurebeginscomicsandgames.com/
Our online store: https://shop.theadventurebeginstx.com/
Like us on FB: https://www.facebook.com/theadventurebeginstx/
Like The Adventure Stadium on FB: https://www.facebook.com/theadventurestadiumtx
The Adventure Begins | 525 Woodland Square Blvd. #130, Conroe, TX 77384 | 936-273-3223
The Adventure Begins | 525 Woodland Square Blvd. #130, Conroe, TX 77384 | 936-273-3230