Login
Log in if you have an account
Dont have an account? Register
Sports Cards and Stuff | Star Wars Stellar Signatures Break
15 Mar 2022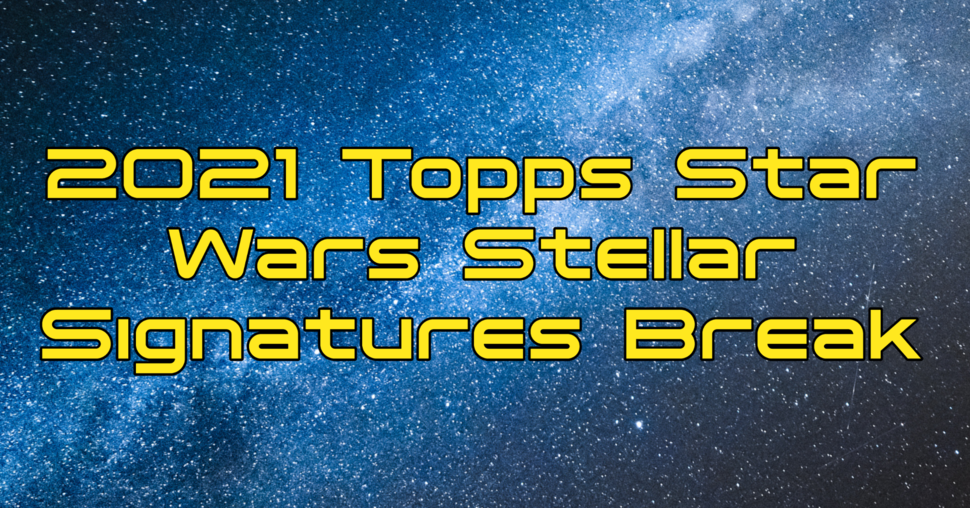 This year's collection has 36 cards with one autograph each, three dual autograph cards, a complete 100 card art reprint set, a quad autograph, and one oversized sketch card! The 36 autographed cards numbered 40 or less included Andy Serkis, Billy Dee Williams, Taika Waititi, Emilia Clarke, and Harrison Ford. The dual autographs have an amazing selection, including Adam Driver and Daisy Ridley signatures! 
Except for the art set and original sketch, all of the items come in Star Wars Collection exclusive color variations! There are three unique 1-of-1 colorations: Galactic Black, Rebel Alliance Orange, and Imperial Red. These variations are only available once a year in the Star Wars Stellar Signatures Collections! 
The Quad autographed card is a Clone Wars series autograph of four voice actors! It's a great item for fans! The oversized quadruple autographed card is a great piece of memorabilia for Star Wars fans, especially those who grew up watching the animated Clone Wars series! 
How do I purchase a slot in the break?
To purchase a slot in this break, all you have to do is log into the WhatNot app and go to @CardGiantUSA under the Users tab. From there, you will be able to purchase a slot through a short recording that will go up a few days before the break. If you'd like to wait until March 18 to get your slot, join the stream, and we'll be talking people through the process before we start the break! 
We'll be breaking this box soon on WhatNot with 42 total spots. Be sure to watch our social media for updates! As it gets closer to the date, we'll post the instructions for the break! If you'd like to get your spot(s) in the break, follow this link, click "Buy it Now," and get your spots! If you'd prefer to wait until that day, you can join tune in on March 18th at 6pm on WhatNot! 
Can I purchase from The Adventure Stadium/Begins directly?
Unfortunately, not at this time. We have partnered with a local influencer, CardGiantUSA, to expand our audience and widen our reach within the hobby! 
Link to the stream and buy it now: https://whatnot.com/live/fdead2a1-b540-4ef8-ba6c-fe94ab219a62 
Visit our store: https://theadventurebeginscomicsandgames.com/
Our online store: https://shop.theadventurebeginstx.com/
Like us on FB: https://www.facebook.com/theadventurebeginstx/
Like The Adventure Stadium on FB: https://www.facebook.com/theadventurestadiumtx
The Adventure Begins | 525 Woodland Square Blvd. #130, Conroe, TX 77384 | 936-273-3223
The Adventure Begins | 525 Woodland Square Blvd. #130, Conroe, TX 77384 | 936-273-3230