Login
Log in if you have an account
Dont have an account? Register
Sports Cards and Stuff | Upcoming Events in 2022!
12 Jan 2022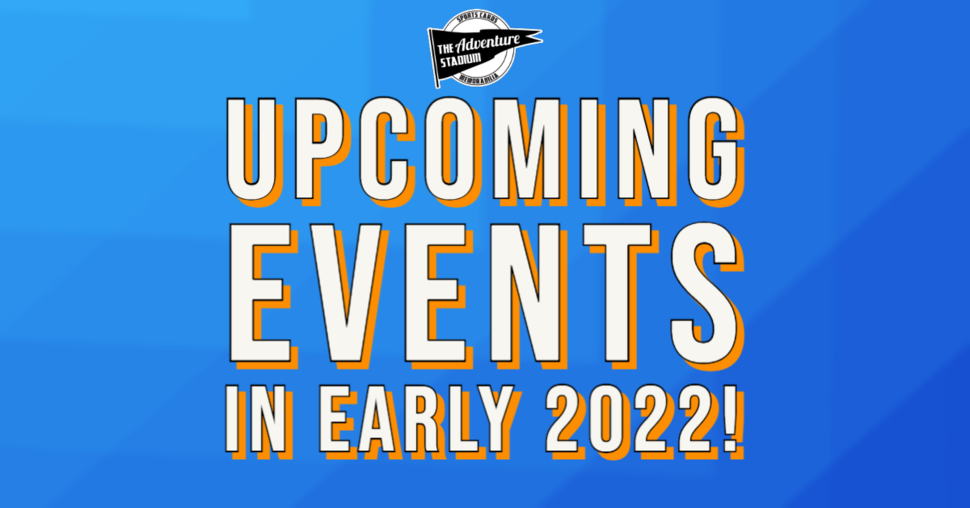 Happy New Year y'all! We made it to 2022!
This new year is especially important to us because we'll be hosting the Grand Opening of The Adventure Stadium and the third birthday party for The Adventure Begins! That's right; we've been serving our wonderful guests for three years in January 2022!
On January 22nd, The Adventure Stadium and The Adventure Begins will be hosting a large, all-day event! We'll be breaking the just-released 2021 Panini Mosaic Football Hobby Box on the Stadium side. This box is one of the most impressive Mosaic releases yet! A new case hit insert; the Busted inserts resemble the Hall of Fame Busts! The die-cut inserts are incredibly gorgeous and unique. Each hobby box should have two autographs, five silver parallels, 15 Mosaic parallels, and 20 inserts!
On the Begins side, we'll be hosting raffles, breaks, and so much more! These are sure to be a fantastic event! Additionally, we'll be hosting a combination break and raffle for guests on both sides of the store!
Other events happening at The Adventure Stadium are a football break near the Superbowl, a trading card night the week before the Superbowl, and a National Hockey Card Day on February 26th!
We're very excited about the Superbowl break! We had a break in December and will have another in January, but our goal is to have regular breaks, ideally at least once a month!
The Trade Night Event is something new to the Stadium and something we are hoping stays for a long time to come. There will be some rules and regulations to go with the trade night. For example, no one wants to trade a $50 card for a card that's worth $5. The rules will be communicated before the event in February.
Be on the lookout as we have these and a whole lot more events coming to you in the year 2022! Make sure to check on our Facebook page, Instagram account, and blog to see when more events are coming up. You know, as they say, leave them wanting more!
Visit our store: https://theadventurebeginscomicsandgames.com/
Our online store: https://shop.theadventurebeginstx.com/
Like us on FB: https://www.facebook.com/theadventurebeginstx/
Like The Adventure Stadium on FB: https://www.facebook.com/theadventurestadiumtx
The Adventure Begins | 525 Woodland Square Blvd. #130, Conroe, TX 77384 | 936-273-3223
The Adventure Stadium | 525 Woodland Square Blvd. #130, Conroe, TX 77384 | 936-273-3230