Login
Log in if you have an account
Dont have an account? Register
Board Game On | Grand Adventure 7.18
22 Jul 2022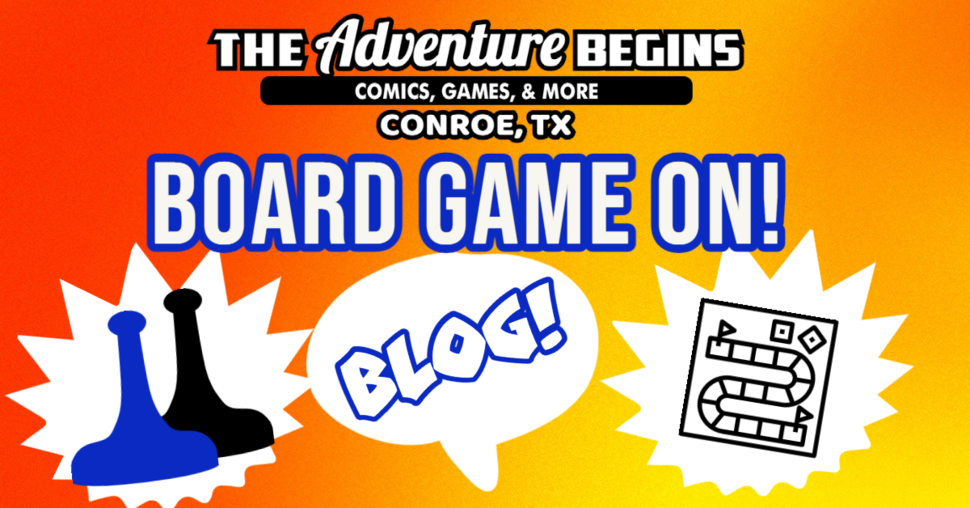 Welcome back to the Board Game Adventure Blog! I am your host, Samantha. We all know board games are some of the best things to help pass the time. Did you know that there are expansions to some of your favorite base games!
This week we only really have one game to talk about but let me tell you!! It's a great game! Have you ever heard of The Boys? If you haven't its one of the best games I have come across recently! Let me be the first to welcome you to The Boys.
Vought American has lost control of its most prized possession: The most powerful Supe of all time, Homelander. 10 days ago, he gave Earth's leaders one month to declare him its ruler or face complete destruction. As newly activated CIA agents, your mission is to put him down for good, in The Boys: This is Going to Hurt.
This is a semi-cooperative game set within the universe crafted by Garth Ennis and Darick Robertson, designed for 1-5 players. By means of bribery, blackmail, and the occasional use of Compound V, each player will set out to build a team of the strongest Supes they can. Recruit from nearly 100 of your favorite A-listers and B-listers, or even The Boys themselves to be the first to take down Homelander… or die trying. 
Each round, Homelander will launch a new attack, further ushering us along the path to Doomsday. Players will then take turns navigating the board, recruiting allies, gaining and playing resources, upgrading their CIA agent, or attempting to sabotage another player. Recruit the most powerful team of Supes and be the first to eliminate Homelander by turn 21, or its game over. For everyone on Earth. 
The standard edition comes packaged with the base contents pictured here, while the Deluxe edition comes with 10 Miniatures of your favorite characters, from Billy Butcher to Poor Wee Hughie, an issue of The Boys: Dear Becky, and an exclusive Homelander Bust. 
So, do you think you have what it takes to take down the most powerful man to ever live? No pressure
Don't forget that we have a board game night every week! It is from 6pm-9pm on Thursdays!! It is a can't miss day! Bring your board game and see who shows up to play! 
Visit our store HERE!
Our online store HERE!
Like us on FB HERE!
Like The Adventure Stadium on FB HERE!
The Adventure Begins | 525 Woodland Square Blvd. #130, Conroe, TX 77384 | 936-273-3223
Tags: cards, comics, sports, games, store, more, adventure, begins