Login
Log in if you have an account
Dont have an account? Register
Comics Comics Comics | Free Comic Book Day August 14 2021
02 Jul 2021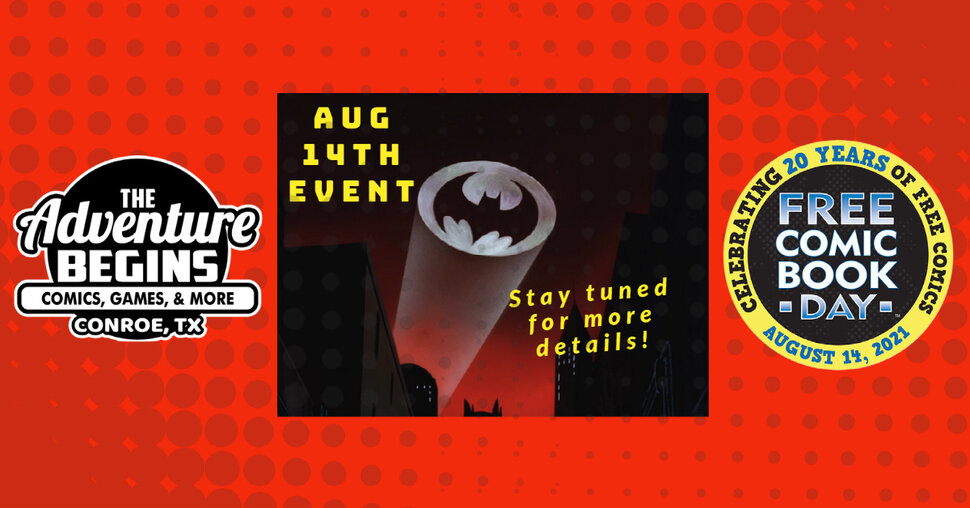 Free Comic Book Day (FCBD) is the biggest event in the comic book industry, one day when participating comic book shops around the world give away comic books absolutely free!  The industry believes there is a comic book for everyone and offers a large selection of titles that appeal to a broad range of age levels and tastes.
The goal is to encourage both curious, first-time comic book readers and seasoned comic book fans to check out their local shop. And we are just that, your local comic book shop, carrying a full line of comics, graphic novels, toys and related products. 
Free comics are put out by major publishers like Marvel, DC and Dark Horse, along with independent companies that include Image and Boom!  There is a comic book for everyone, from superheroes, to popular film and television shows, to beloved video games, and all-ages tales. 
Make sure to stay tuned for additional activities and giveaways at our shop!  We may just have a few surprises in store!
Visit our store: https://theadventurebeginscomicsandgames.com/
Our online store: https://shop.theadventurebeginstx.com/
Like us on FB: https://www.facebook.com/theadventurebeginstx/
The Adventure Begins | 525 Woodland Square Blvd. #130, Conroe, TX 77384 | 936-273-3223