Login
Log in if you have an account
Dont have an account? Register
Comics Comics Comics | Grand Adventure 5.23
23 May 2022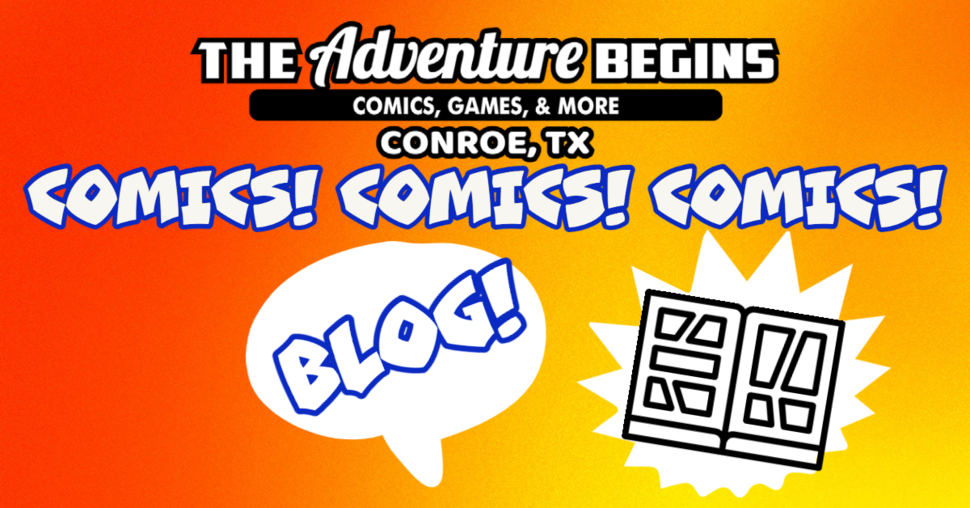 Welcome to the Grand Adventure Stadium. I am your host Samantha. 
We have some amazing comics for you this week! You are going to be mind blown. I have only a couple of them for you to look for but they are good. Also don't forget to get your submissions in for Tuesdays Comic Lottery!! It starts at 5:30 pm on the Facebook page and you can find it on Twitch at THERNRNERD. 
Comic Lottery this week are:
The Wrong Earth- purple 1:10
Comic one this week is The Department of Truth #18. NEW STORY ARC!! Co-creator Martin Simmonds returns for the explosive new arc of the Eisner-nominated hit! For decades, The Department of Truth battled a secret war against its Soviet counterpart, The Ministry of Lies. Now Cole Turner will have to face the consequences of his predecessors as the dark actions of the past unfurl before him…
Comic number two this week is Radiant Red #3. The new job approaches and planning commences. There's just one problem: Satomi can't do what they need her to do. She'd better work it out fast, though, because when her home life and her new career both threaten to come crashing down, Satomi will be forced to decide: which does she want to save more?
Last comic of this week is Sheena: Queen of the Jungle #6. The adventures continues! After surviving the dome (SPOILER ALERT), writer Steve de Soza, takes the reins as Sheena faces a new set of challenges: higher education and a trip to the remnants of the Cenozoic Age?
It's Manga Time!! As a lover of anime and books, mangas are just the perfect paring! I couldn't ask for a better way to read. We only have one manga for you this week but its a great one you need to be on the look out for. 
Today's manga is See Crazy Food Truck. Gordon is a gruff, middle-aged cook running a food truck in a sand-covered wasteland. When he encounters Arisa, a naked girl sleeping in the middle of nowhere, he takes on the unintended traveling companion and her unexpected appetite. Too bad she also has unexpected baggage—an armed militia hot on her tail! Fasten your seatbelts for postapocalyptic cooking and violent mayhem on this crazy food truck road trip!
Did you know we also do COMIC GRADING?? We do!! Come and see Macayla on the first Friday of the month with your favorite, or just a great comic you want to get graded. We have had some amazing entries and even better grades. All grading is done by CBCS and EGS. 
Chaz and Dina are collecting comics and donations for comics for Kids and Troops. They have partnered with Comic Books for Kids/ Comic Books for Troops (https://www.comicbooksforkids.org/), to donate comics for kids who are sick and to send out to our troops all over the world. Don't have comics and don't want to purchase any? That is fine, there is a donation box where you can donate. All donations are welcome. 
On Saturdays at Raw Creation, next door, if you say the magic word, you will get any 16 oz Smoothie for $5! Be on the lookout on our Facebook page for the magic words!! 
On Saturday May 28th ONLY, everything on the floor is 25% off!! This includes comics, games, minis, memorabilia, dice, graphic novels, activity books, pains, sports cards and more!
Be on the lookout for the next blog. We are having some fun and exciting things going on in the month of June. Don't forget to come in if you have any questions about anything on the blog or if you just want to come by and say hello. Until next time!
Visit our store HERE!
Our online store HERE!
Like us on FB HERE!
Like The Adventure Stadium on FB HERE!
The Adventure Begins | 525 Woodland Square Blvd. #130, Conroe, TX 77384 | 936-273-3223
Tags: cards, comics, sports, games, store, more, adventure, begins