Samantha Mills - 18 / Apr / 2022
Comics Comics Comics | Holiday Weekend
Welcome to the Grand Adventure Blog. I am your host, Samantha. This week as we come off the holiday weekend is one that is going to be busy! Come in and see all the amazing tournaments, new comics, mangas, and graphic novels we have going on.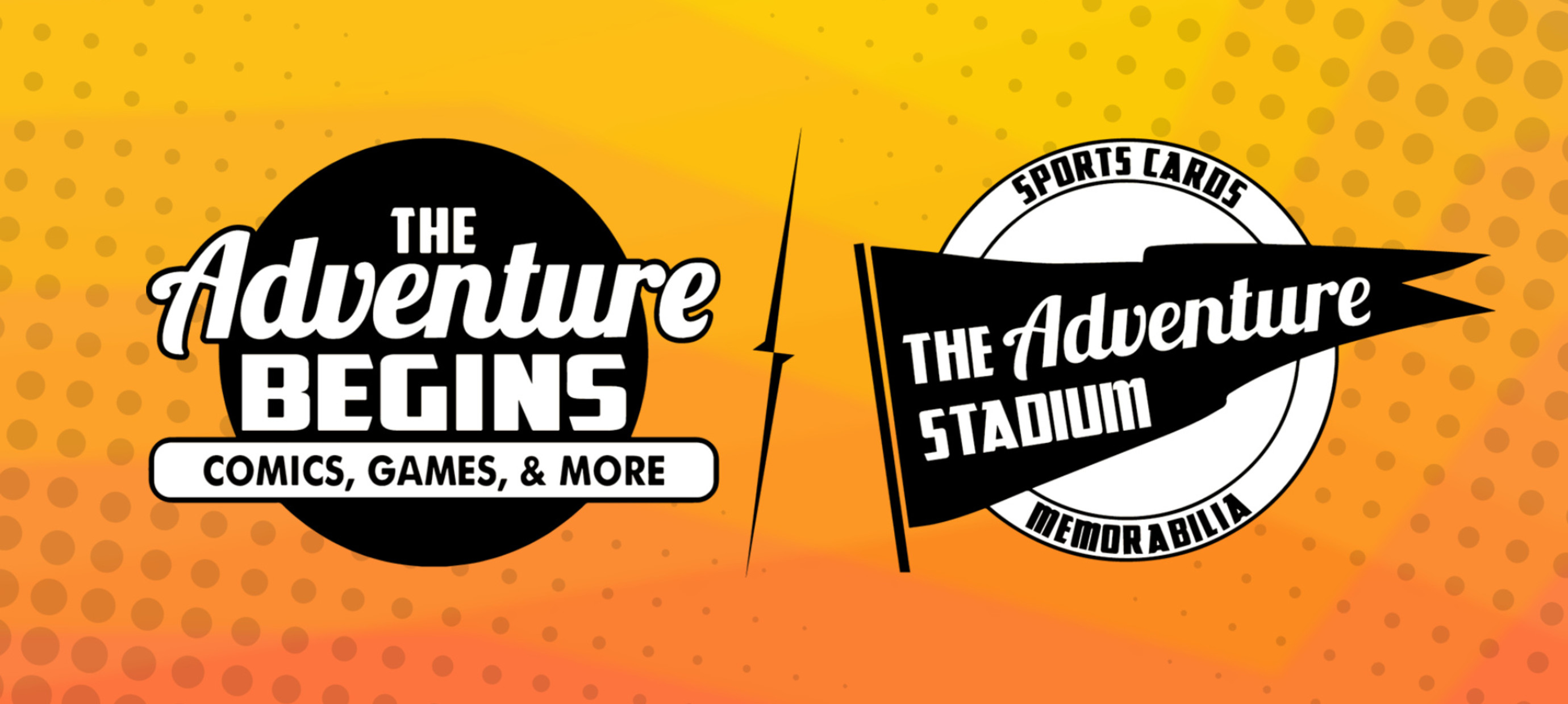 Welcome to the Grand Adventure Blog. I am your host, Samantha. This week as we come off the holiday weekend is one that is going to be busy! Come in and see all the amazing tournaments, new comics, mangas, and graphic novels we have going on.  
In the comic world today we have some amazing comics to talk about. This week was a great one in the world of comics for releases. I mean the list has some great continuations.
Our first comic is Trial of the Amazons: Wonder Girl #2. Cassie Sandsmark has discovered the culprit and is shocked to learn it is one of their own. Justice must be served, but as tradition dictates, nothing can interrupt the trial once underway. Now it's up to the Esquecida and their headstrong leader, Yara Flor, to take a stand for what is right. The future of the Amazons depends on it!n Continued from Wonder Woman #786. 
Another great comic this week to look out for is Arrowsmith: Behind Enemy Lines #4. Fletcher learns the truth about his mission and his mysterious ally as they tu to elude the Black Baron's dangerous wolven agents. Oooo count me in!! 
The last comic you need to find and read form the beginning is Killadelphia #21!! Always start at the beginning of the series, you don't want to get lost! I do caution this is for mature audiences, but so good!! Horror fans would love this series!
"The End of it All," Part Three. 
FINALLY! Discover the secret to vampirism in the United States as the one true king of darkness reveals himself! When his machinations turn out to be more merciless than anything indeed detective Jimmy Sangster and the people of Philadelphia have seen so far, even their newfound werewolf allies can't prevent them from suffering a terrible loss. Is this the end of SeeSaw? Will they be able to save him in time, or will they lose their most powerful ally?
We have an amazing one from last week I forgot to mention!! Check out, Sandman Universes: Nightmare Country. Sometimes, nightmares walk the Earth. Every night when you sleep, the Lord of Dreams chooses the path you'll follow…into a sylvan Elysium, or down the hallways of your darkest fears. And sometimes, if it is Dream's will, those nightmares escape those halls, and go out into the world. But it is not a choice he makes lightly. Today the Corinthian walks the Earth again. The most feared of all Dream's nightmares, his ravenous mouths have made him a legend among serial killers. Letting the Corinthian out among mortals is the most dangerous thing dream could possibly do. But he has no choice- because there is another nightmare walking the Earth, one that must be hunted….and this monster is one that Dream, Lord of all nightmares, did not make
We have some amazing comics happening this week for our lotto. Don't forget to come and watch us on TUESDAY's for the comic lotto. 
A Town Called Terror (thank you variant)

The Wrong Earth fame and Fortune (1:5)

Vanity (1:10)

What If…Miles Morales…Became Wolverine (1:10)

Venom (1:25)
EFFECTIVE MONDAY 18 APRIL, which is today, for those that don't have a calendar, like me. The new ratios points in the loyalty accounts are now different!!! Here are the new ratios/ points below:
1:10 was 32, now 24 points

1:15 was 48, now 36 points

1:25 was 60, now 45 points

1:50 was 140, now 105 points
This means the new values will be in play for the above books, as the lottery will be held on Tuesday 19 April.
We have an amazing Manga for you this week. It is one that is new to me, but when I looked into it I was all YES PLEASE!!! I present to you My Brain is Different!
In this manga essay anthology, follow the true stories of nine people (including the illustrator) navigating life with developmental disorders and disabilities. This intimate manga anthology is about the struggles and triumphs of individuals learning to navigate daily life with a developmental disorder. The comics follow the stories of nine people, including: a junior high dropout finding an alternate path to education; a former "troublesome" child helping kids at a support school; a so-called problem child realizing the beauty of his own unique quirks; and a man falling in love with the world with the help of a new medication. This inspiring volume illustrates their diverse anxieties and finding self-empowerment in a world not quite built with them in mind.
My Brain is Different: Stories of ADHD and Other Developmental Disorders | Seven Seas Entertainment
We also have graphic novels. Let me tell you, they are great for your little ones and getting them into the world of comics and sometimes reading.  We have two graphic novels for you this week. 
The first one is Splatoon vol. 14! All-new adventures featuring the beloved characters from the hit Nintendo video games!Four Inklings get caught up in the Splatoon Turf Wars! The Turf Wars have started in Inkopolis, and the team that inks the most ground will be crowned the winner! Goggles and Team Blue are ranked lower than their competitors. But with some teamwork and a touch of creativity, they might just leave their mark on this tournament! Vol. 14, It's the Final Splatfest, with Team Blue vs. Team Hivemind! Then, during a new Turf War, Goggles and his friends take on a mysterious group of Inklings who look strangely familiar… Can Team Blue defeat the Shadows?
The second one is Last Kids on Earth- Dirk's Hero Quest. A Netflix Original series! The New York Times, USA Today, and Wall Street Journalbestselling Last Kids on Earth series presents Quint Baker and Dirk Savage in their own epic adventure! June Del Toro went on a wild flight in a super-rad solo episode; now get ready for the dynamic duo: it's Quint and Dirk! Picking up after the events of The Last Kids on Earth and the Doomsday Race, adventure abounds as the best buddies encounter new monsters and embark on a postapocalyptic quest for the ages. You won't want to miss this essential Last Kids story that includes crucial details about the next book in the series!
Did you know we also do COMIC GRADING?? We do!! Come and see Macayla on the first Friday of the month with your favorite, or just a great comic you want to get graded. We have had some amazing entries and even better grades. All grading is done by CBCS and EGS.
Chaz and Dina are collecting comics and donations for comics for Kids and Troops. They have partnered with Comic Books for Kids/ Comic Books for Troops (https://www.comicbooksforkids.org/), to donate comics for kids who are sick and to send out to our troops all over the world. Don't have comics and don't want to purchase any? That is fine, there is a donation box where you can donate. All donations are welcome. 
Be on the lookout for the next blog. We are having some fun and exciting things going on in the months of April and May. Don't forget to come in if you have any questions about anything on the blog or if you just want to come by and say hello. Until next time!
Visit our store: Here
Our online store: Here
Like us on FB: Here
Like The Adventure Stadium on FB: Here
The Adventure Begins | 525 Woodland Square Blvd. #130, Conroe, TX 77384 | 936-273-3223
Tags: cards, comics, sports, games, store, more, adventure, begins