Login
Log in if you have an account
Dont have an account? Register
Comics Comics Comics | Welcome to the Grand Adventure Blog
04 Apr 2022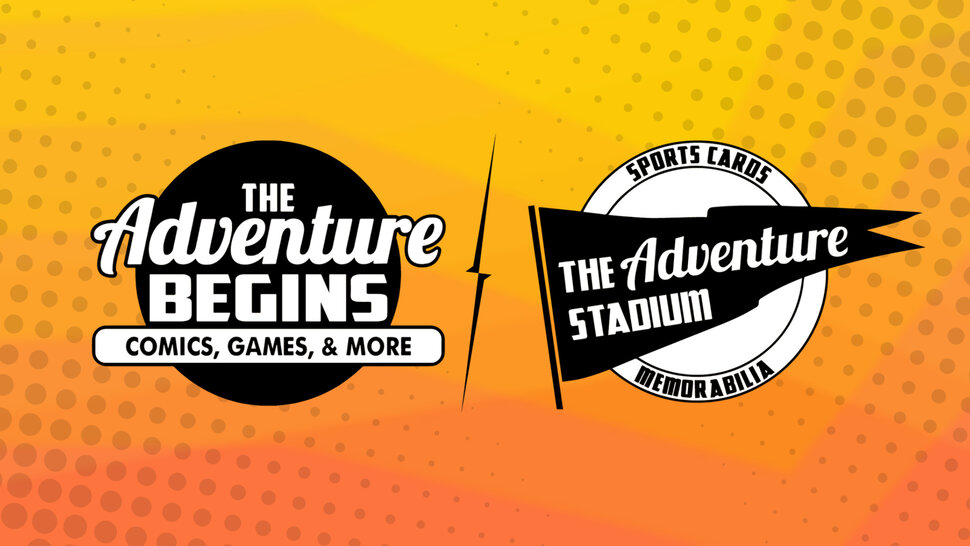 Welcome to the Grand Adventure Blog. I am your host, Samantha. Did you know that the first comic book in the United States was "The Adventures of Mr. Obadiah Oldbuck," which was sold as a hardcover in 1842. I mean that is some crazy stuff. (https://www.nny360.com/kidscontent/five-facts-about-comic-books/article_ccae6265-c58a-5163-ba2d-d5ada74e110e.html)
This week we have some bomb comics coming to you from the Comic Lottery.
Amazing Spider-Man #93 Sandoval Variant (1:25)
Ghost Rider #2 Acuna Variant (1:25)
Immortal X-Men #1 Werneck Teaser Variant (1:25)
Pop Comics TMNT Raphael PX Vinyl Figure **** Chase**** (1:15)
Pop Heroes the Batman Oswald Cobblepot *** Chase*** (1:15)
Cities of Magick #1 CVR B 10 Copy Trakhanov Unlock Var (1:10)
Immortal X-Men #1 Muller Design Cariant (1:10)
In comics this week we have an amazing selection! First is MoonKnight #10.An assassin infiltrates the Midnight Mission, while another hidden enemy strikes at Moon Knight where he is most vulnerable. Attacked on two fronts, the Fist of Khonshu is put on the back foot- but that's where he's most dangerous!
The second one we have is Black Widow #15. The bloody conclusion to "Die by the Blade"! Guns. Explosives, Window's bites. Good old-fashioned hand-to-hand. Natasha Romanoff is an expert in just about every form of combat known to humankind…and it's not enough. The Living Blade will not let his query escape this time. San Francisco's gates slam shut for the superspy as Kelly Thompson and Elena Casgrande delivers another stunning visual feast in their Eisner-winning epic.
Do you love superheroes? Do you love pets? Then we have some amazing books for you that combines both loves!! Welcome DC League of Super Pets- The Power of Lulu!! This story follows Lulu on adventure to discover herself. We also have DC Superfriends- Super Pets! This shows all the different pets that our favorite superheroes have.
Don't forget Ms. Marvel also comes out this week. Joining her on a journey. It is a great story out by Little Golden Books. Come in and pick up yours today!
In the world of Manga we have some amazing ones for you this week. Did you know that in Japan the average citizen spends around $30 USD on manga a year? (https://www.how-to-draw-funny-cartoons.com/manga-facts.html) I mean let me tell you I for sure spend more than that on my manga each year.
Our first manga for the week is Spy vs Family! Spy vs Family is a Japanese manga series written and illustrated by Tatsuya Endo. The story follows a spy who has to "build a family" to execute a mission, not realizing that the girl he adopts as a daughter and the woman he agrees to be in a fake marriage with are a mind reader and an assassin, respectively. It has been serialized biweekly for free on the Shonen Jump application and website since March 25, 2019, with the chapters collected and published into 8 tankobon volumes by Shueisha as of November 2021. Viz Media has licensed the series for English release in North America. An anime television series adaptation by Wit Studio and CloverWorks will premiere in April 2022.
Another manga to check out Alice in Borderland. Alice in Borderland is a manga series written and illustrated by Haro Aso. Ryohei Arisu will leave high school soon, but he's trying to avoid thinking about his future. Late one night, when he's hanging out with his friend Karube and his silly, girl-crazy friend Chota, they see fireworks.
After one blindingly bright explosion, they find themselves waking up in a different world. In this 'Borderland,' people are forced to either participate in deadly games or die. Will Chota, Karube, and Ryouhei be able to survive this dangerous new world, and is there a way they can get.
One last manga to check out is A Certain Magical Index. This manga does have a corresponding anime, but the manga it's so beautifully written and drawn. It is a great read for all ages. A Certain Magical Index is a Japanese light novel series written by Kazuma Kamachi and illustrated by Kiyotaka Haimura, which has been published by ASCII Media Works under their Dengeki Bunko imprint since April 2004 in a total of three separate series. The first ran from April 2004 to October 2010, the second from March 2011 to July 2019, and the third from February 2020 to present.
The plot is set in a world where supernatural abilities exist. The light novels focus on Toma Kamijo, a young high school student in Academy City with an unusual ability in his right hand as he encounters an English nun named Index. His ability, which allows him to cancel other powers by touching them, and relationship with Index prove dangerous to other sorcerers and espers who wanted to discover the secrets behind him and Index, as well as the city.

The comics to look for this week are beautiful as well as written for the masses!! You know sometimes you just can't find a comic that's not in the mainstream right. You just want that one that is a bit obscure but is still going to be a great comic. Well this week I have some for you.
First comic is Something is Killing the Children. When the children of Archer's Peak begin to go missing, everything seems hopeless. The few children that return alive have terrible stories—impossible details of terrifying creatures that live in the shadows. Their only hope is the arrival of a mysterious stranger, one who believes the children and claims to be the only adult who sees what they can see. Her name is Erica Slaughter. She kills monsters. That is all she does, and she bears the cost because it must be done. GLAAD Award-winning writer James Tynion IV (The Woods, Batman: Detective Comics) teams with artist Werther Dell'Edera (Briggs Land) for a haunting series about staring into the abyss... and what happens when the abyss stares back. Collects issues #1-5.

Our next comic is Cities of Magick. Our hero, a cowboy named Lev, strolls into Old York City looking for something no one's every seen before. He's picked a bad time. The forces of Hyper-Priestess Isimar, Rothschild, the Queen of the Chicago Conglomerate, have attacked Old York. The only person who stands in Isimar's way is Gregor Steiner, Leader of the Red Double Xs, the magick gang that protects the city from forgein invaders.
Lev didn't come looking for a fight, but that doesn't mean he isn't prepared for one. Caught in the midst of a decade-old war between two powerful gangs, Lev has to figure out where his loyalties lie, if he has any to speak of. And he has to do it all quick like…
Don't forget we also do COMIC GRADING?? Come and see Macayla on the first Friday of the month with your favorite, or just a great comic you want to get graded. We have had some amazing entries and even better grades. All grading is done by CBCS and EGS.
Chaz and Dina are collecting comics and donations for comics for Kids and Troops. They have partnered with Comic Books for Kids/ Comic Books for Troops (https://www.comicbooksforkids.org/), to donate comics for kids who are sick and to send out to our troops all over the world. Don't have comics and don't want to purchase any? That is fine, there is a donation box where you can donate. All donations are welcome.
Don't forget to come in and see all the amazing manga, comics, books and graphic novels. You can find us online on Facebook, Twitch, Youtube, and on our website. All are great places to find your next great adventure. See you next week.