Login
Log in if you have an account
Dont have an account? Register
Community | Free Comic Book Day + Star Wars Day!!
03 May 2022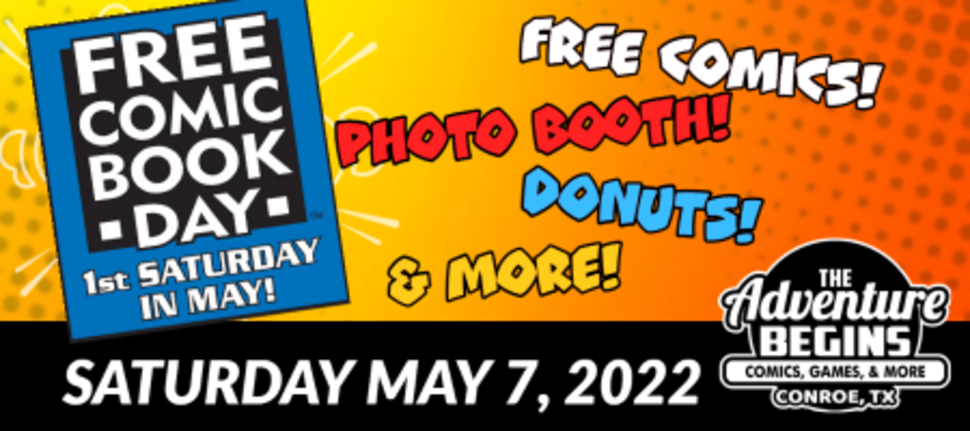 Welcome Adventurers to the Events Blog for Adventure Begins and the Adventure Stadium! I am your host, Samantha. We all love events, whether they are comic cons, author signings, concerts, carnivals and many many more. Events have also started many things in our history. From the start of wars, the end of wars, to even marriages. There are many facts about different events in history, but the only facts that matter are the ones that deal with your personal history. How they brought you joy, laughter, and fond memories. 
As a business we have lots of events going on from both the Adventure Begins and the Adventure Stadium.  As this is our first blog about these amazing events we only have a few that are BIG!! 
On the Adventure Begins side we have FREE COMIC BOOK DAY! On May 7th. Check out all these titles that can be yours. BE AWARE THAT NOT ALL TITLES MAY BE AVAILABLE AT OUR LOCATION BASED ON DEMAND. 
25 Years of Buffy the Vampire Slayer

Best Archie Comic Ever

Bone Orchard Mythos Prelude

Dav Pilkey Sampler Featuring Dog Man

Doctor Who

Jaiju No 8 & Sakamoto Days

Primos

Spider-man Venom

Stranger Things Resident Alien

Teenage Mutant Ninja Turtles

Wandance & Blackguard Sampler
On the Adventure Stadium side we have the 2021 Topps Star Wars Stellar Signatures Break. Together with Sinvicta, we're breaking the top of the line 221 Topps Star Wars Stellar Signatures! This is a random slot style break, so the pulls and the spots will be randomized to ensure fairness. There are 41 spots because we will not include Kenny Baker's autograph because of its lack of authentication. Sinvicate with stream break on his Twitch on Wednesday, May 4 at 6pm central. 
Link to purchase spots: https://shop.theadventurebeginstx.com/2021-topps-star...
Link to Sinvicta: https://www.twitch.tv/sinvicta
Check back next week on some new events happening in both the Stadium and the Adventure Begins. See you next week!
Visit our store HERE!
Our online store HERE!
Like us on FB HERE!
Like The Adventure Stadium on FB HERE!
The Adventure Begins | 525 Woodland Square Blvd. #130, Conroe, TX 77384 | 936-273-3223
Tags: cards, comics, sports, games, store, more, adventure, begins