Login
Log in if you have an account
Dont have an account? Register
Football Season Is Upon Us!
31 Aug 2022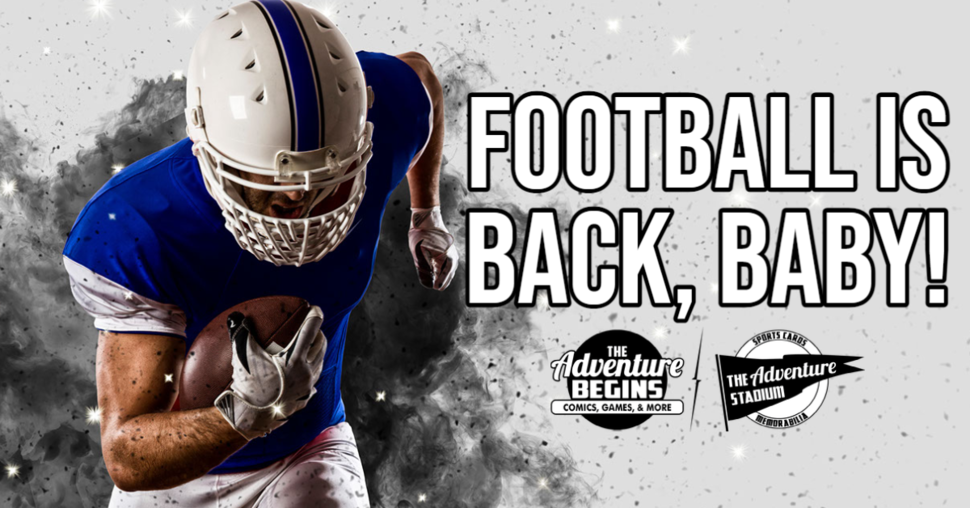 Welcome to the Adventure Stadium Blog. I am your host, Samantha. The Boston Patriots were football nomads in their first decade in the AFL, playing games at Fenway Park, Harvard Stadium, Braves Field, and Boston College's Alumni Stadium. But when the team moved to Foxborough in 1971, team owner Billy Sullivan wanted a new name to go with the new location. He eventually came up with the Bay State Patriots, to honor the entire region. The name lasted a month, as the NFL evidently didn't appreciate what the initials of the team's new name would spell. (Think about it.) From then on, it was the New England Patriots.
The hot topic and sport on everyone's mind is FOOTBALL! With all the teams finishing their trades and cuts going on today, it will be a crazy day for the NFL. As a Steeler fan, my eyes are on who will be the next QB. We have some great talent in the wings waiting for their day in the sun. I know that 49ers fans are confused and happy that G-Man is staying. Let's hope he is worth the money! 
Speaking of football, have you checked out the new 2021 Panini Select Hobby Boxes??? Let me tell you, those cards are GORGEOUS!! The patches and autos are a thing of beauty. Those Zebra's let me tell you, seeing one in person is like meeting your idol! I couldn't stop staring. 
CARDS, CARDS, CARDS!! Don't forget we will be at multiple card shows throughout the year. We went to Nationals last month and in November, we are going to the Dallas Card Show. We are excited and pumped to see what the next adventures bring us. 
Until next time, make sure you come and see us in the shop or online. We also have an eBay store for you to check out!! It's almost September and almost the start of the NFL season, so keep on the watch for breaks, trade days, and just the best events!!
Visit our store: https://shop.theadventurebeginstx.com/
Like us on FB: https://www.facebook.com/theadventurebeginstx/
Like The Adventure Stadium on FB: https://www.facebook.com/theadventurestadiumtx
The Adventure Begins | 525 Woodland Square Blvd. #130, Conroe, TX 77384 | 936-273-3223
The Adventure Begins | 525 Woodland Square Blvd. #130, Conroe, TX 77384 | 936-273-3230