Login
Log in if you have an account
Dont have an account? Register
Sports Cards and Stuff | Calling all sports fans!! Calling all sports CARD fans!!
05 Mar 2021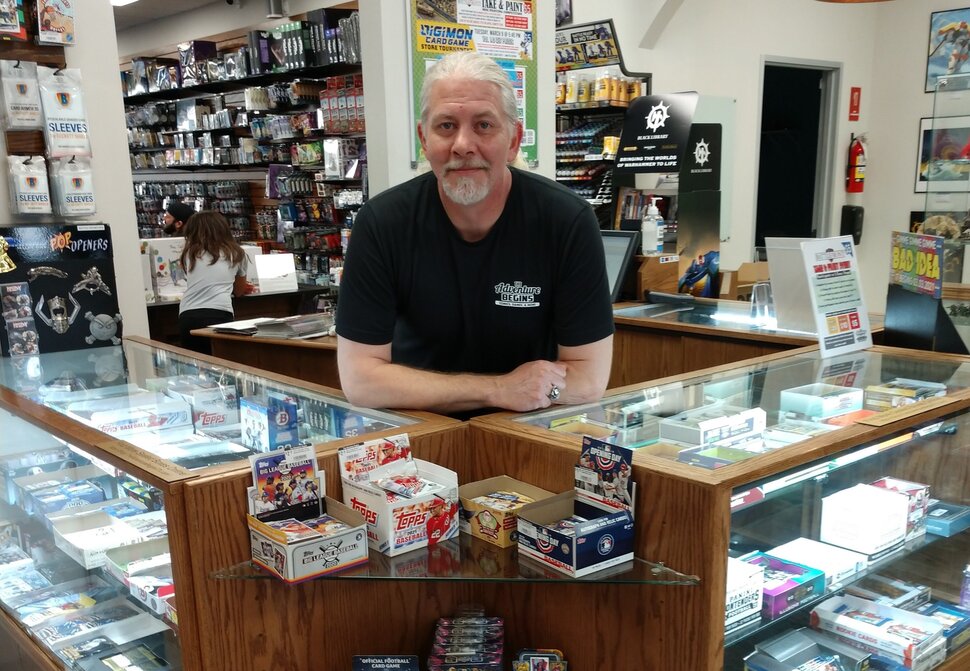 Whether you want to get into buying sports cards or you are an expert collector, we have an awesome treat for you!  The Adventure Begins is happy to announce a new addition to our staff, Mr. Preston Laired, our sports card extraordinaire!  All things sports and cards and collecting and trading and buying and selling…...WHEW!  You get the point.  A Houston native, Preston's favorite sport is baseball where he is currently collecting and following Astros Kyle Tucker and Carlos Correa.  His background includes over 35 years of collecting cards while supporting all things sports in the Houston area. Preston is excited to share his passion with others and grow the community in the sports card arena, as this is an exciting time to be involved.  So if you want to know what's hot, what's not and you're interested in talking with Preston, come in-store and pick his brain about sports and card collecting.  
**Check out our sports card selection online HERE and more in-store!!
Visit our store: HERE
Our online store: HERE
Like us on FB: HERE
The Adventure Begins | 525 Woodland Square Blvd. #130, Conroe, TX 77384 | 936-273-3223