Login
Log in if you have an account
Dont have an account? Register
Sports Cards and Stuff | July Events
29 Jun 2022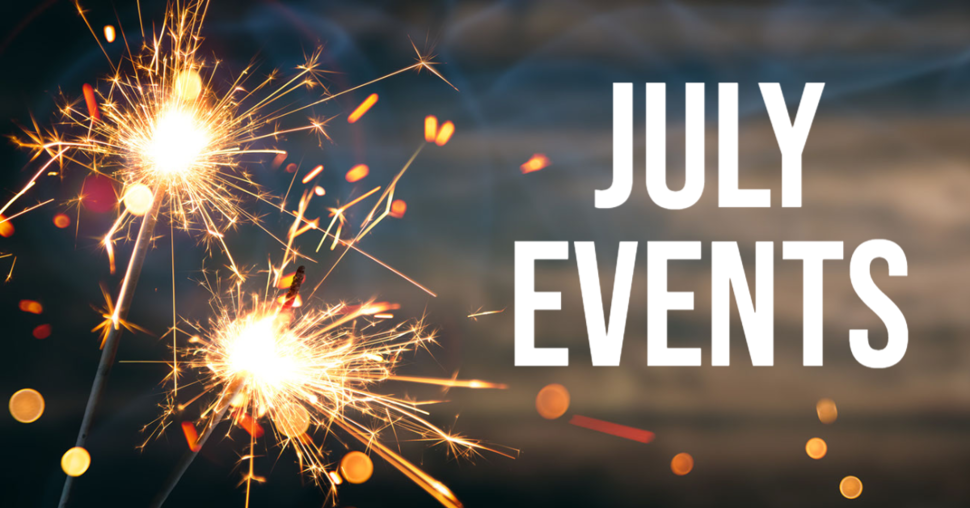 Welcome to the Adventure Stadium Blog; I'm Victoria, your host for this week! The Colorado Avalanches beat Tampa Bay Lightning 2-1 in their sixth and final game in this year's Stanley Cup Finals! This triumph marks the end of Tampa Bay's two-year reign as the Stanley Cup holder. They played incredibly hard, and the emotion and stress it took to pull out the win showed on the ice after the final score. 
In card news, this week is huge for drops! We're set to receive seven new products this week! A couple of the more anticipated items on the list are: 2021-22 Panini Chronicles Soccer Hobby and both lite and hobby boxes of 2022 Topps Chrome Platinum Anniversary Baseball. Chronicles Soccer is similar to previous years. Each three-pack master Hobby box contains one pack for each league. Featured brands include La Liga, Premier League, Serie A stars, and more! It boasts more than 15 brands in this mashup set. This year's Topps Chrome Platinum Anniversary set is enormous, weighing in at 700 cards for the base set alone! It delves into the past, present, and future of baseball! As part of the Chrome family, it's loaded with Refractors, inserts and parallels, and one autograph per hobby box (on average). In the LITE boxes, you can hunt for pink parallels, which are exclusive to the LITE boxes!
Switching gears to store news, we're hosting various events in July. First on the docket is a 2021 Topps Star Wars Masterwork case break on July 8 at 6 pm! Like our last Star Wars break, Sinvicta will host the break on his Twitch channel again! There are only 32 spots, each of which earns you a mini-box containing four cards, one of which is a hit! Each master box (two mini boxes) promises two autographs, with one on-card autograph guaranteed.
We also have two other breaks planned for July! On July 18, we're breaking a box of the 2020 Topps Transcendent Baseball Collection. This is the Rolls Royce of all baseball cards! There are 37 spots available, and each spot comes with an invitation to our exclusive VIP break party! We will be closing the store a bit early that night and everyone who has a spot in the break will be allowed to stay! We will also livestream the break for those unable to join us in person! 
The second break will happen once it fills, and that is a Pick-your-team dual-year break featuring a hobby box each of 2020 and 2021 Panini Prizm No Huddle NFL. This break offers One autograph, 20 No Huddle Prizms (Four Silver, Six #' d), 36 rookies, 13 inserts, one No Huddle Prizm autograph, and One Rookie Variation No Huddle Prizm!

You can purchase spots in either these breaks online or in the store. 
That's all for this week! Remember to follow us on social media, so you don't miss anything! 
Visit our store: https://shop.theadventurebeginstx.com/
Like us on FB: https://www.facebook.com/theadventurebeginstx/
Like The Adventure Stadium on FB: https://www.facebook.com/theadventurestadiumtx
The Adventure Begins | 525 Woodland Square Blvd. #130, Conroe, TX 77384 | 936-273-3223
The Adventure Begins | 525 Woodland Square Blvd. #130, Conroe, TX 77384 | 936-273-3230