Login
Log in if you have an account
Dont have an account? Register
Sports Cards and Stuff | Start Your Summer Off Right!
25 May 2022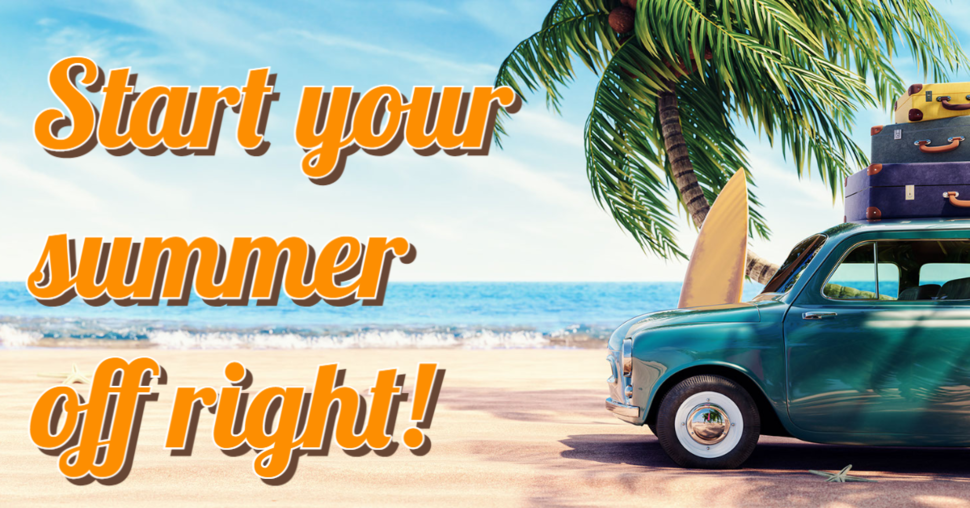 Welcome to the Adventure Stadium Blog. I am your host, Samantha. The standard golf course is 18 holes, but the first recorded 18-hole course was located on a sheep farm in Illinois. It is still open for business but reduced to just nine holes today
This week we have some exciting events coming up as well as some new products. This is going to be the last week of May, what are some of your predictions for the rest of the sports season? PGA? Baseball? Tennis? 
In the golf world, all eyes are on the PGA tour. The Southern Hills Championship Course from May 19-22nd was one to watch. The winner of that championship was none other than American Justin Thomas with a total score of -5. Second place was American Will Zalatoris and third was Mito Pereira from Chili. 
In the Baseball world this week we have had some interesting games. Yesterday was a day of upsets. Most of our favorite teams lost to some teams that you wouldn't expect. It's why we all mostly love baseball, it's anybody's game. 
In tennis, we are currently at the French Open which started May 16th and will run through June 6th. With all the singles, doubles, and mixed doubles going on, it is quite a showdown. No clear favorites yet, but we all have the ones we hope to win. 
At the Adventure Stadium, we are having a Start Your Summer Off Right Sale. Everything is 25% off on the floor. That includes memorabilia, comics, games, minis, dice, graphic novels, activity books, pains, sports cards, and more! It is May 28th, ONLY!! Don't forget to set your calendars!
We are also having a Father's Day Break. More details will be on our Facebook page. Also on our Youtube Page. If you have trouble finding anything please come into the shop and we can point you in the right direction. 
Speaking of our social media. There is something amazing going on. I can't tell you all the amazing details yet, but be on the lookout all June long. You never know where it will pop up, so be sure you are following us on Facebook, Instagram, and Youtube. 
In terms of new products, we are getting in the new 2022 Topps Gypsy Queen. Exclusive to Hobby boxes, 2022 Topps Gypsy Queen Baseball splashes chromium on the base design. Each box has three of these shiny GQ Chrome base cards. Limited Refractors and Autographs are possible, as well. (https://www.cardboardconnection.com/2022-topps-gypsy-queen-baseball-cards)
2022 Topps Gypsy Queen Baseball Base Parallels Breakdown 
Base Parallels
Missing Nameplate (1:45 packs)

Team Logo Swap (1:61 packs)

Missing Black Plate (1:121 packs)

Burnt Umber - #/399

Indigo - #/250

Turquoise - #/199

Blue - #/150

Sepia - #/99

Mauve - #/75

Black & White - #/50 (Hobby)

Ruby Red Foil - #/10

Black - 1/1
Base SP Parallels
Missing Nameplate (1:1,204 packs)

Team Logo Swap (1:2,409 packs)

Blue - #/150

Black - 1/1
2022 Topps Gypsy Queen Baseball Chrome Refractor Parallels Breakdown 
Base
Indigo Refractor - #/150

Blue Refractor - #/99

Gold Refractor - #/50

Red Refractor - #/5

SuperFractor - 1/1
Autographs
Base Auto - #/25

SuperFractor Auto - 1/1
Also tying into the base set, look for Jackie Robinson Day Image Variations and Hobby-only Base Image Variations. Each card has a one-of-one Black parallel. Other choices include City Connect Variations and Field of Dreams Iowa Cornfield Variations. There is also the Image Variations Autographs (#'d) set with Black & White (#/42) and Black (1/1) versions.
Look for us all month long, with new breaks, trade days, events, and even some kewl products. You can also keep up to date on our NEW FACEBOOK PAGE, Youtube page as well as on all our social media! Until next time!
Visit our store: https://theadventurebeginscomicsandgames.com/
Our online store: https://shop.theadventurebeginstx.com/
Like us on FB: https://www.facebook.com/theadventurebeginstx/
Like The Adventure Stadium on FB: https://www.facebook.com/theadventurestadiumtx
The Adventure Begins | 525 Woodland Square Blvd. #130, Conroe, TX 77384 | 936-273-3223
The Adventure Begins | 525 Woodland Square Blvd. #130, Conroe, TX 77384 | 936-273-3230