Login
Log in if you have an account
Dont have an account? Register
Board Game On | Horrifying Games for the Spooky Season!
11 Oct 2021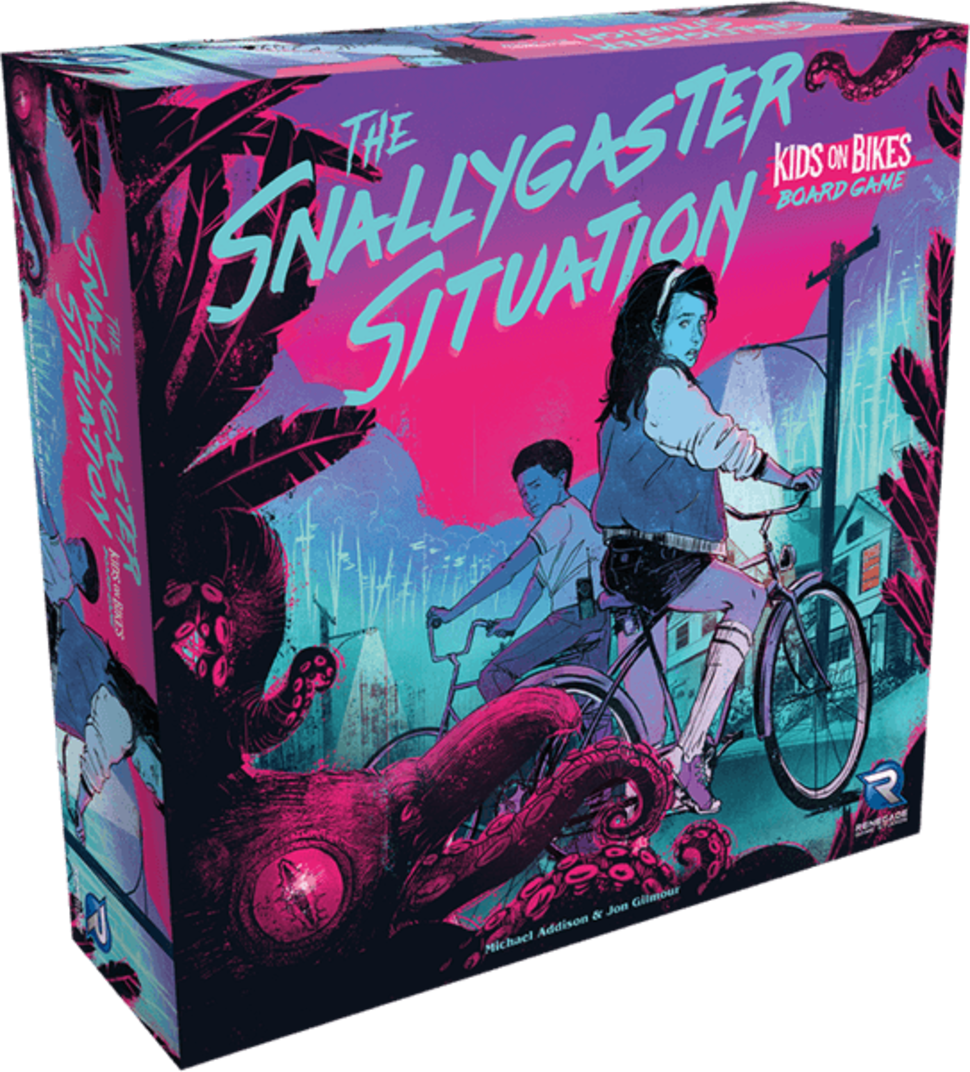 What's Up Nerds!
October is here and that means SPOOKY SEASON HAS BEGUN. Whether you're warming up with a Pumpkin Spice Latte, breaking out the flannel or shifting into soup mode, it's hard to argue that autumn is perhaps one of the best times of the year. With it comes all your favorite horrifying classics as well as some new ones for the season. During the month of October we'll be featuring new spookifying games that you and your own will no doubtedly love, which brings us to our first selection;
The Snallygaster Situation: Kids on Bikes Board Game
"Something is very wrong in Lakeview. You know it, but nobody believes you, especially not the "adults" who dismiss you for being a kid. You've lived here your whole life, but it was only a little while ago that you started to notice the strange sounds at night, and now the new kid at school has vanished. You're sure that a hideous creature has been unleashed on your town — and it's up to you to defeat it!"  -- Description from Board Game Geek
In The Snallygaster Situation, you and up to four of your friends team up to stop both a rampaging monster and the feds from tearing up your suburban stronghold in Small Town USA. Likewise, one of the players takes on the role of The Lost Kid who has disappeared in the wake of the monster's arrival. By playing cards, the Lost Kid helps direct the rest of the players to their location while also providing rules on how the monster and feds interact on the board. Once they've been found, everyone teams up to destroy the monster and bring peace and prosperity back to Small Town USA.
Something Strange in This Neighborhood
Now if this sounds a lot like the plot to a season of Stranger Things, well you're not wrong. Kids on Bikes (the RPG ((yes, it's also an RPG. You're welcome))) was originally released in 2018 with plenty of thematic qualities that seem to stem from everyone's favorite thing about Indiana. The Snallygaster Situation is firmly entrenched in all the wondrous things that makes 80's nostalgia and monster hunting unique and memorable. With two unique plastic "Feds" sculpts (one with an unmarked van and the other a sedan), plenty of  vividly gorgeous and gaudy items cards to draw from, and a retro-looking board that everything is based around, this game is as stunning as it is enjoyable.
If you're curious about more spookable games to check out for the season keep your ears pressed to the ground. We've got plenty of ghastly games to go over with you, and while things might be shaking up here at the store, there are still plenty of ways to get those games in.
Until then…
See Ya Nerds!