Login
Log in if you have an account
Dont have an account? Register
Board Game On | Welcome to the Adventure Begins Game Blog
28 Mar 2022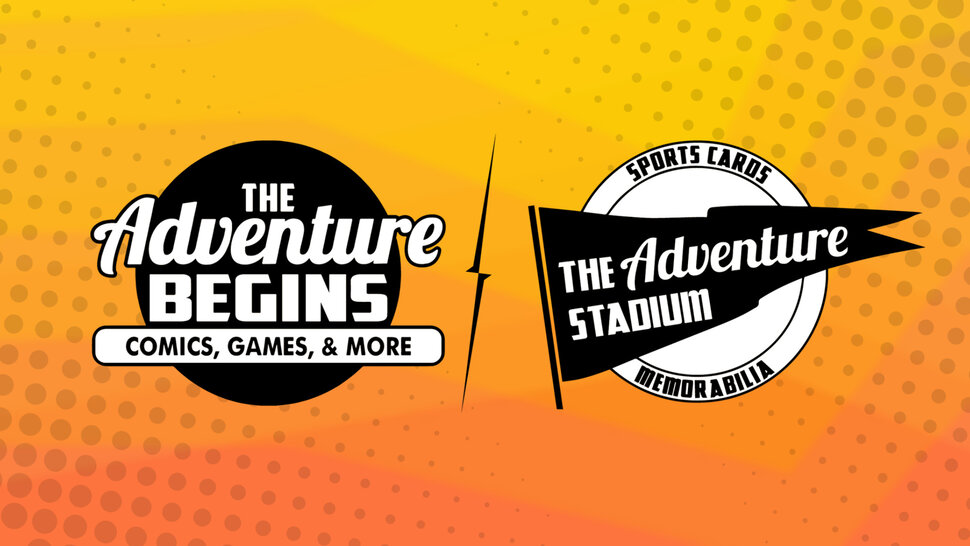 Welcome to the Adventure Begins Game Blog. I am your host, Samantha. We have some games and events for you this week. Did you know Adventure Begins has an Away Team? The Away Team goes out into the world and help not only gain community support and help out in the community as well.
Did you know that during World War II, the Nazis let Allied prisoners of war play board games. The British government was even allowed to send incarcerated soldiers a game or two. One of the games it sent was Monopoly. Instead of sending the game apparatus, the box contained tools for escape. The British government, with the cooperation of the game's publisher (the Parker brothers), hid real bank notes among the Monopoly money. Compasses, metal files, and a folded silk map were also concealed to help the POWs flee their captors. It worked; the soldiers escaped.
(https://www.hindustantimes.com/more-lifestyle/tabletop-trivia-5-fun-facts-you-may-not-know-about-board-games/story-wy4rgaIOYhQ19IYk1oAV6M.html)
I am in love with board games myself. I loved Fridays growing up, we would all set down around the table or coffee table and play a games. Mostly my father would end up winning, but it was still fun and great learning for competition and being a good team player as well as a good sport if you lost. My favorite game to play is one called Ticket to Ride. 
Ticket to Ride has many expansions. The original is a game based on the map of the United States. Some of the other expansions include, Europe, France, Germany, 1910, Heart of Africa, Polska and many many more. Each expansion has the same basic rules with a few variations. With Ticket to Ride (the original)  it is a cross-country train adventure in which players collect and play matching train cards to claim railway routes connecting cities throughout North America. The longer the routes, the more points they earn. Additional points come to those who can fulfill their Destination Tickets by connecting two distant cities, and to the player who builds the longest continuous railway.
Another game you come and look at is Dune: Arrakis: Dawn of the Fremen. Arrakis: Dawn of the Fremen is a brutal, cutthroat game about tribal control of Arrakis, more than a hundred generations before the Atreides come to Arrakis.
In the game, you control a tribe of Fremen warriors who are struggling to gather the scarce resources of Arrakis, develop the weapons and sietches you need to survive, and harness the power of sandworms for battle. Gameplay is split into three sections:
Harj — the final part of the game set-up in which players jockey for position

Initiation Cycle — the first cycle of the game, with a few restrictions to ease into gameplay

Cycles — each cycle is split into several phases, with cycles continuing until the game is won
You can conquer Arrakis two ways, by controlling the winning number of sietches at the end of the action phase or by unanimous decision of the council when all players agree that you cannot be prevented from winning. (https://boardgamegeek.com/boardgame/358263/arrakis-dawn-fremen)
Now for the Events. This next week we have two events that you are sure to want to come and see.
 First is on April 1st, our very own Chaz Von Graves will be hosting Trivia from 7pm -8pm at the Morbius Premiere at Regal Bender's Landing. Come and see your knowledge and see if you can defeat other teams. 
Then on April 2nd, The Away Team will be at Regal Bender's Landing from 6pm-9pm. There will be a table with goodie bags, a prize wheel and a kickback incentive with in-store discounts for anyone who brings in their ticket stub to see the movie.  
Don't forget we do offer board game night every 2nd and 4th Thursdays from 6-close. You should come out and test board games to your heart's desire!! Don't forget to check in next week and see what events we have going on in the next few weeks!!
Visit our store: https://theadventurebeginscomicsandgames.com/
Our online store: https://shop.theadventurebeginstx.com/
Like us on FB: https://www.facebook.com/theadventurebeginstx/
Like The Adventure Stadium on FB: https://www.facebook.com/theadventurestadiumtx
The Adventure Begins | 525 Woodland Square Blvd. #130, Conroe, TX 77384 | 936-273-3223
Tags: cards, comics, sports, games, store, more, adventure, begins