Login
Log in if you have an account
Dont have an account? Register
Comics Comics Comics! | #BAD IDEA COMICS Update
10 Mar 2021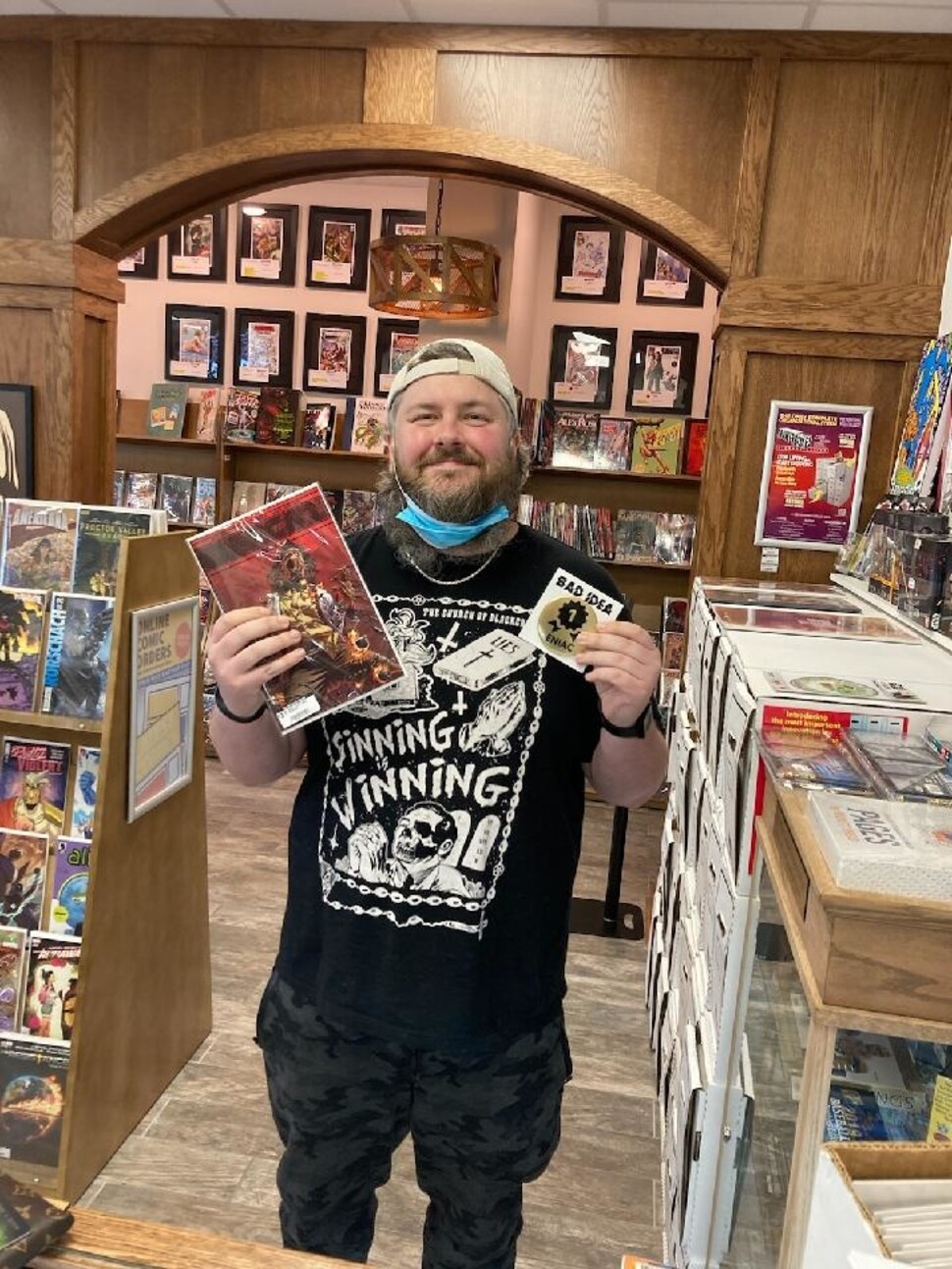 It's BAD IDEA Comics time!
Remember the article about a new comic book company, BAD IDEA?  If not, find the article HERE. How they are doing comics a little different?  Well, they're here!  BAD IDEA Eniac #1 is out, but unfortunately we have already sold out!  Our first buyer JESSIE got his copy and received his awesome gold pin!  A great way to ensure you get your copy of BAD IDEA comics and other cool issues is by signing up for Manage Comics HERE today.  You can sign up for a subscription and place special orders, too.
Bad Idea is already hard at work on many more comics lined up to be released in 2021.  A few titles include Tankers #1(of 3), Whalesville #1, The Lot #1 (of 4), and Slay Bells #1, along with one-shots and more to be announced!  So stay tuned to #BadIdea Comics and The Adventure Begins! For more information and updates. 
Visit our store: https://theadventurebeginscomicsandgames.com/
Our online store: https://shop.theadventurebeginstx.com/
Like us on FB: https://www.facebook.com/theadventurebeginstx/
The Adventure Begins | 525 Woodland Square Blvd. #130, Conroe, TX 77384 | 936-273-3223
Tags: cards, comics, sports, games, store, more, adventure, begins