Samantha Mills - 19 / Aug / 2022
Comics Comics Comics | Grand Adventure 8.19
This week we are going to explore some crazy comics and mangas!! So be on the lookout for some awestamazing things!!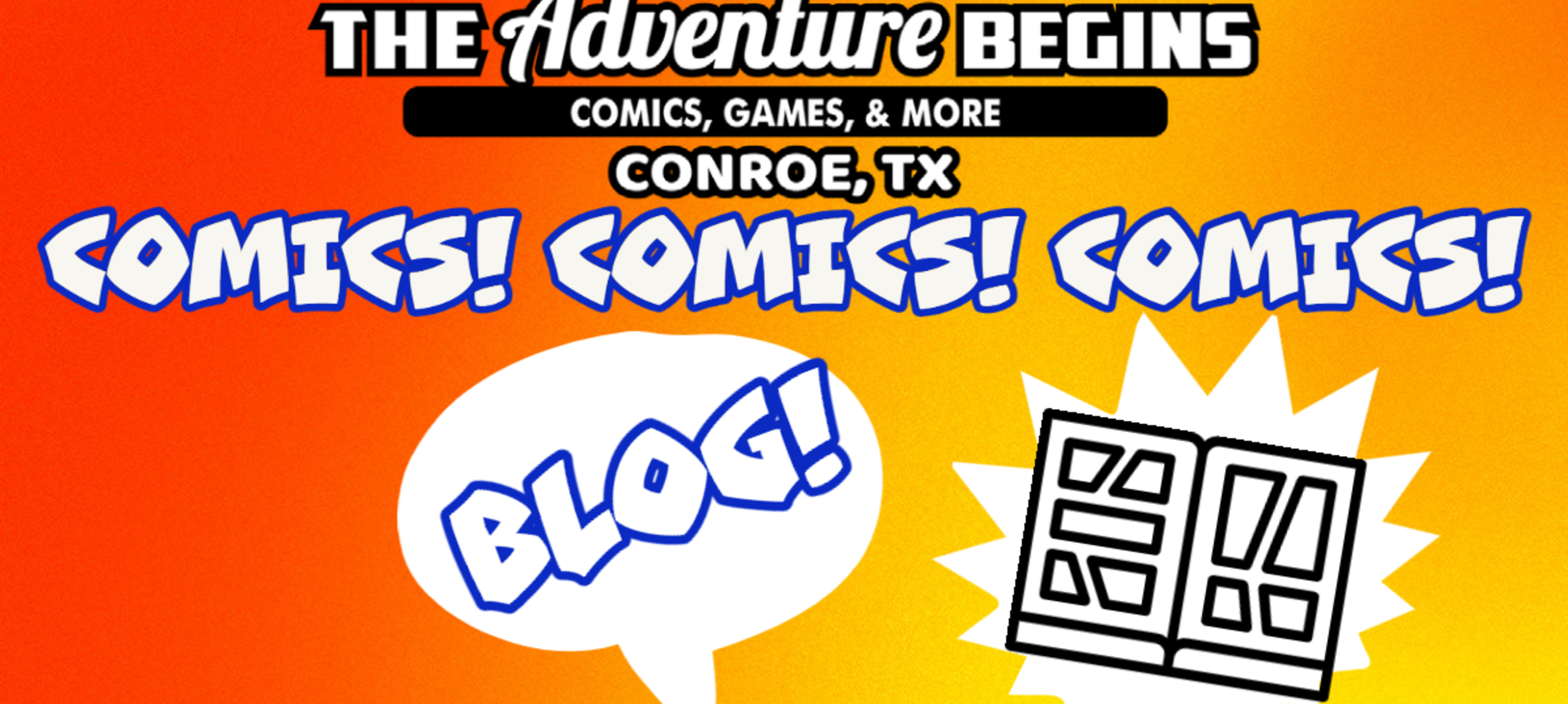 Welcome to the Grand Adventure Stadium. I am your host Samantha. This week we are going to explore some crazy comics and mangas!! So be on the lookout for some awestamazing things!! 
COMIC LOTTERY!! We have comics going for this week's lottery!! Have you seen them? Did you watch Tuesday's video?? We have some amazing comics ready for your browsing!
Comic Lottery:
Batman White Knight Presents Red Hood #1 (of 2) CVR C INC 1:25 Simone Di Meo Var (MR) (1:25)

Edge of Spiders-Verse #1 Ramos Design Variant (1:10)

Fox and Hare #2 CVR C INC 1:10 Nen Chang Var (1:10)
Comics this week are so amazing! I am so excited to share these with you!! Without further ado! 
I give to you Predator #1. HUNT. KILL. REPEAT. In the near future, a young girl sees her family slaughtered by the deadliest and most feared hunter in the universe: a PREDATOR. Years later, though her hsip is barley holding together and food is running short, Theta won't stop stalking the spaceways until the Yautja monster who killed her family is dead….or she is.
Next is a comic I couldn't help but put on here as Thor: Love and Thunder is out. Jane Foster & The Mighty Thor #3. Jane vs S'ym of Limbo for the fate of Asgard! The battle against the Dark Elves and their allies rages on in Asgard, and the warriors of the Golden City are losing- badly. Runa the Valkyrie has managed to stave off total defeat, but Asgard desperately needs Thor. Can Jane find clues to the Thunder God's whereabouts in Limbo-or will she lose herself to S'ym's dark magic?
MANGA CORNER!! Welcome to the manga corner where we talk about all things manga!! This week we have two mangas but they are going to blow your mind!
This week we have Ramen Wolf and Curry Tiger vol 1. Meet your new favorite food critics: a chubby wolf named Mita Jiro and a ripped tiger named Yanagi Kagetora. Kagetora used to eat to live, but that changed when he met Jiro—who lives to eat! Jiro is more than happy to help his striped friend explore the restaurants and delicacies tucked within their city, and he enjoys all their finds with great relish. There's nothing better than a hot meal to bring two (animal) people together in this deliciously illustrated story.
Did you know we also do COMIC GRADING?? We do!! Come and see Macayla on the first Friday of the month with your favorite, or just a great comic you want to get graded. We have had some amazing entries and even better grades. All grading is done by CBCS and EGS. 
Chaz and Dina are collecting comics and donations for comics for Kids and Troops. They have partnered with Comic Books for Kids/ Comic Books for Troops (https://www.comicbooksforkids.org/), to donate comics for kids who are sick and to send out to our troops all over the world. Don't have comics and don't want to purchase any? That is fine, there is a donation box where you can donate. All donations are welcome. 
Be on the lookout for the next blog. We are having some fun and exciting things going on in the month of June. Don't forget to come in if you have any questions about anything on the blog or if you just want to come by and say hello. Until next time!
Visit our store HERE!
Our online storeHERE!
Like us on FB HERE!
Like The Adventure Stadium on FB HERE!
The Adventure Begins | 525 Woodland Square Blvd. #130, Conroe, TX 77384 | 936-273-3223
Tags: cards, comics, sports, games, store, more, adventure, begins