Login
Log in if you have an account
Dont have an account? Register
Comics Comics Comics | New Comic Release- NON STOP SPIDER-MAN
11 Mar 2021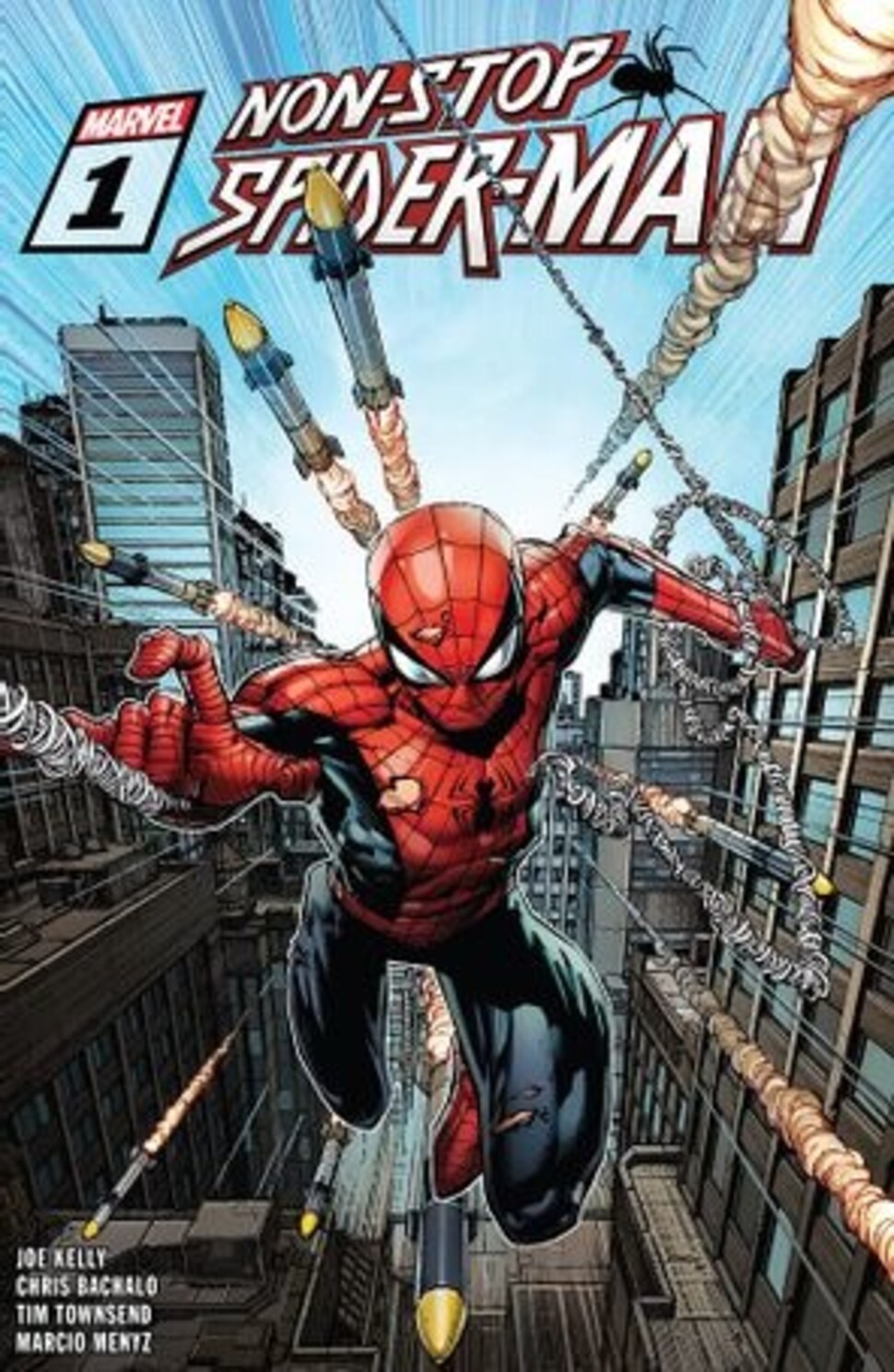 What's new in comics, it's NON-STOP SPIDER-MAN!
Non-Stop Spider-Man #1 is full of non-stop energy!  The plot is kept simple and the pace goes along nicely with the artwork.  The story takes place in Peter Parker's college days, where Parker discovers that something criminal is affecting students at the university and those in his inner circle.  Time for Spidey to spring into action and fight highly paid and heavily armed gang members.  This opening issue is action packed and continual excitement as Spider-Man is put on the offensive, pursuing the mafia.
Spider-Man veterans Joe Kelly and Chris Bachalo are working at the peak of their creativity as this awesome no fluff issue makes for a powerful debut!
Come in-store and check out the new # 1 issue of Non-Stop Spider-Man!  Many variant issues to choose from, but filled with the same action packed Spidey goodness!
Visit our store: https://theadventurebeginscomicsandgames.com/

Our online store: https://shop.theadventurebeginstx.com/

Like us on FB: https://www.facebook.com/theadventurebeginstx/

The Adventure Begins | 525 Woodland Square Blvd. #130, Conroe, TX 77384 | 936-273-322