Login
Log in if you have an account
Dont have an account? Register
Community | The Adventure Begins Expands, Another Episode!
30 Aug 2021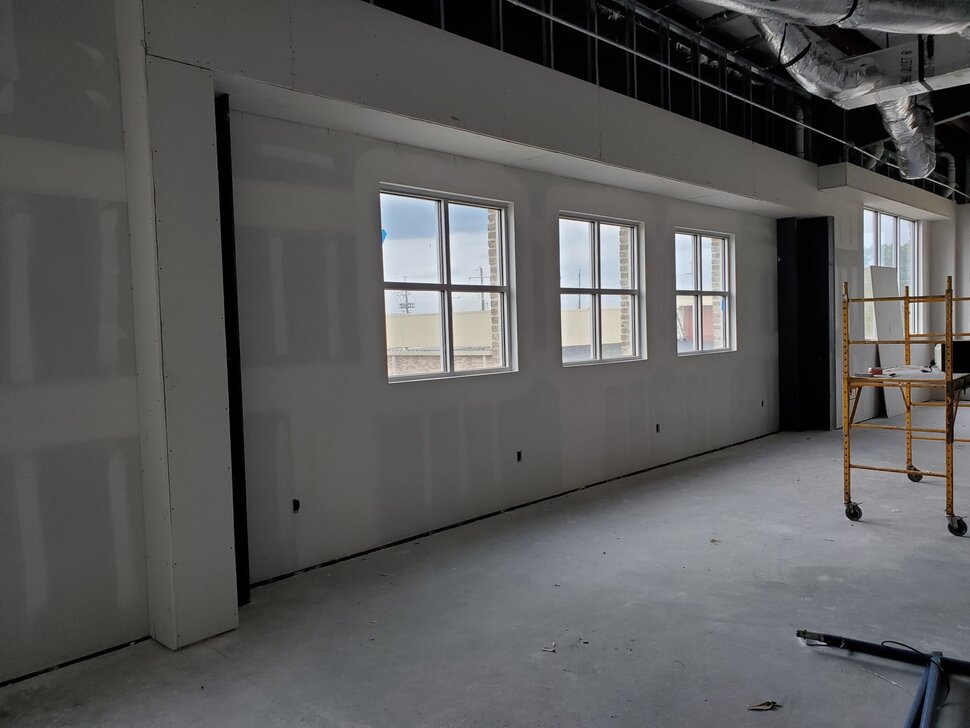 It's time for the next update of The Adventure Begins Expands!
Work is progressing upstairs. The walls are being prepared for primer & paint. They're almost done with the "fur downs" (the boxed construction above the windows) that will cover the pvc piping that comes down off the roof. If anyone knows why it's called a "fur down", please share in the comments.  :) I'm at a loss.
It also looks like they are getting the high power in (power above the ceiling tiles), so we can power the cameras, speakers, and TVs.
We're now heading into the stretch of construction that is going to impact the downstairs. This coming week they are knocking holes up into the upstairs from the downstairs space for power & plumbing. This work will be done in the evenings so we're closing early at 8pm on Wednesday and Thursday to accommodate the work crews.
The night work won't be as disruptive as the ceiling removal, which is currently slated to commence Tuesday 21 September. This event will shut down about a third of the shop for a few weeks, but it's the price of progress.
Visit our store: https://theadventurebeginscomicsandgames.com/
Our online store: https://shop.theadventurebeginstx.com/
Like us on FB: https://www.facebook.com/theadventurebeginstx/
The Adventure Begins | 525 Woodland Square Blvd. #130, Conroe, TX 77384 | 936-273-3223