Login
Log in if you have an account
Dont have an account? Register
Lorcana Set 2: Rise of the Floodborn Policies
15 Nov 2023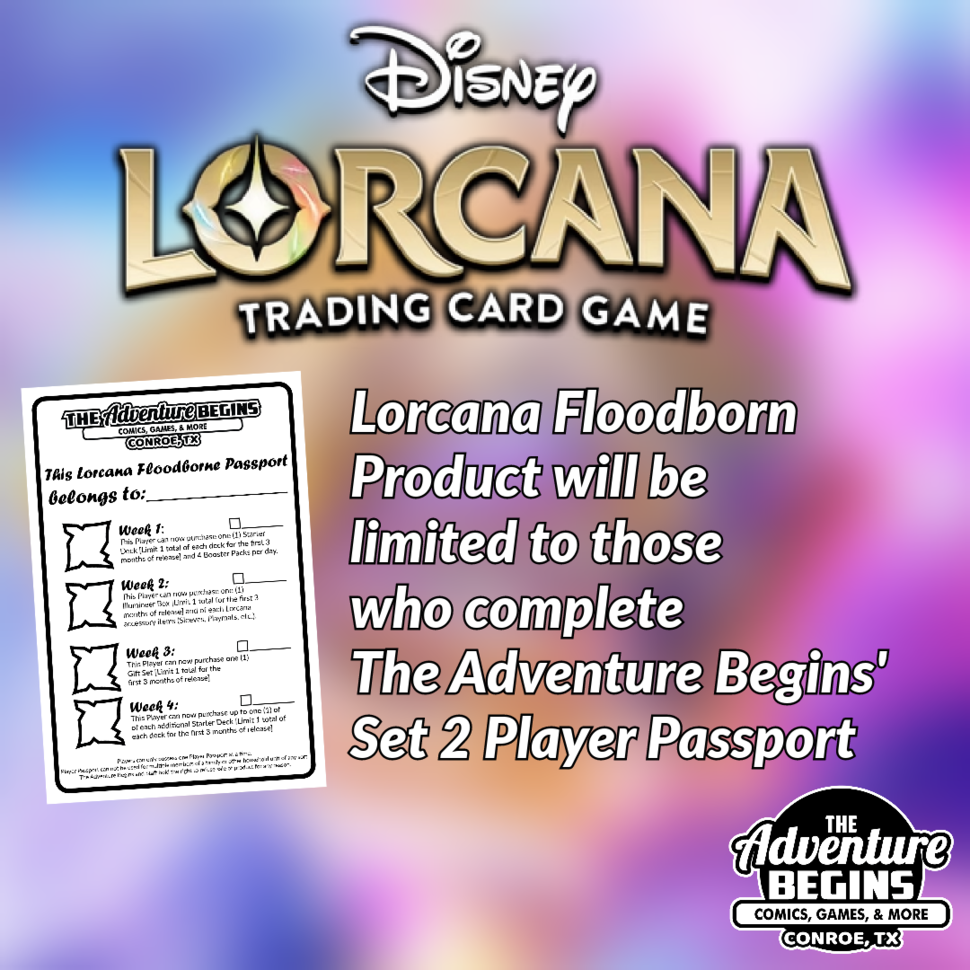 We are very excited to see the release of Lorcana Set 2: Rise of the Floodborn. With this in mind, we want to let everyone know that due to ongoing allocation and product scarcity, we will be enforcing a Set 2 Passport policy until more product arrives in.
The policies are as follows:
1) Those who sign up and play through three full games of the Lorcana TCG at our Saturday Organized Play meetup will receive a stamp on their TAB Lorcana Set 2 Passport.
2) Each of these stamps will make a larger array of products available to participants while still keeping overall store limitations in place. Each of the stamps will be accompanied by the number purchased so far of the corresponding items.
3) TAB Organized Play Events will allow stand-in cards while product scarcity is still high.
4) Lorcana Player Passports can only be used by ONE (1) individual and will not count for families, households, siblings, or other relations when purchasing a Lorcana TCG Floodborn product. No exceptions.
While we understand the inconvenience of this, everyone who has completed a Set 1 Passport (All 4 Stamps) can turn it in to Mallory or an upstairs TCG Employee and automatically receive their first stamp on the Set 2 Passport without participating in a Set 2 Organized Play Event. We hope this will encourage our Lorcana regulars to continue participating as often as possible!
Thank you all for your understanding and we look forward to seeing you on Saturday!