Login
Log in if you have an account
Dont have an account? Register
Sports Cards and Stuff | Star WHAT?! [feat. Sinvicta]
06 Jul 2022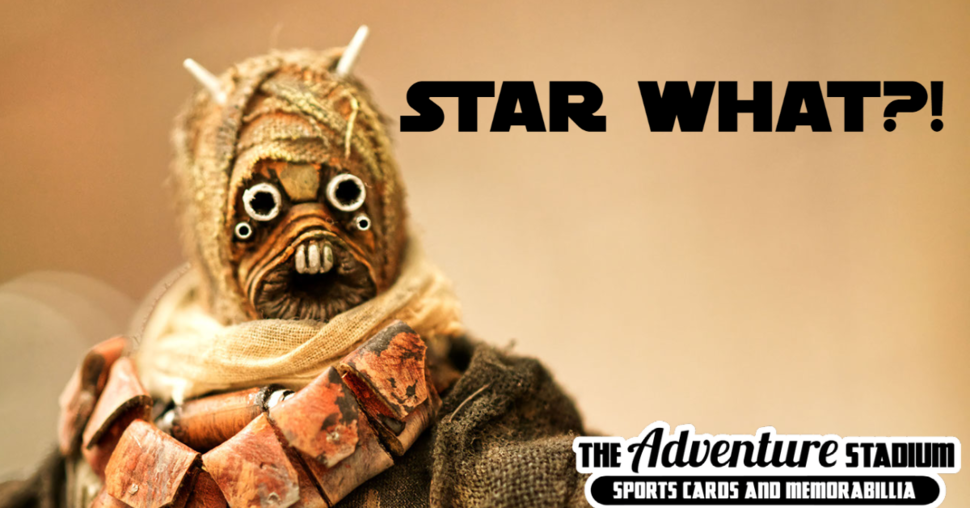 Welcome to the Adventure Stadium Blog; I'm Victoria, your host for this week! Did you know the rarest and most valuable autograph is not an athlete's or even a celebrity's signature? That honor belongs to the playwright, poet, the Bard upon Avon… William Shakespeare! There are only 6 remaining documents bearing the bard's script, all of which belong to private institutions and are unlikely to see the inside of an auction house. It is estimated that any of the six documents could fetch at least $15 million! (1)  
While we're thinking of retro and historical autographs, Historic Autographs is releasing a new blaster box full of authenticated baseball cards each box today! Each 40-card box promises to only contain authenticated, autographed cards from GOATs like Hank Aaron, Randy Johnson, Ted Williams, and Mickey Mantle! They even promise a moneyback guarantee if PSA or Beckett rejects the cards based on authenticity. You can chase the redemption for the 1954 Topps Hank Aaron autographed rookie card! 
(For those of you who don't know, Bill, the store's proprietor, is a massive Hank Aaron fan! If you get this hit from a box you got from The Adventure Stadium, reach out through our social media!) 
In the world of soccer, Topps has released their 2021-22 Museum Collection UEFA Champions League Autographs. Although it's a relatively small set, a 75-card series, it boasts key rookies and legends! Hunt for hits like Archival Autographs, in both single and dual! Other fabulous inserts are Triple-Player Team Crest Relics! On average, each box has three hits, one autograph, autographed relic card, and one relic. It's a must for any soccer fan! 
In Stadium news, we have a full calendar this month! This Friday, we're sponsoring a 2021 Topps Star Wars Masterwork Case break! Sinvicta is hosting the break on his Twitch channel. You might know Sinvicta from his The Binding of Isaac playthroughs! The Masterwork case break will happen on July 8, at 6:00 PM (Central).
That's all of us this week! Until next time! 
Visit our store: https://shop.theadventurebeginstx.com/
Like us on FB: https://www.facebook.com/theadventurebeginstx/
Like The Adventure Stadium on FB: https://www.facebook.com/theadventurestadiumtx
The Adventure Begins | 525 Woodland Square Blvd. #130, Conroe, TX 77384 | 936-273-3223
The Adventure Begins | 525 Woodland Square Blvd. #130, Conroe, TX 77384 | 936-273-3230