Login
Log in if you have an account
Dont have an account? Register
Sports Cards and Stuff | Super Bowl LVI
01 Feb 2022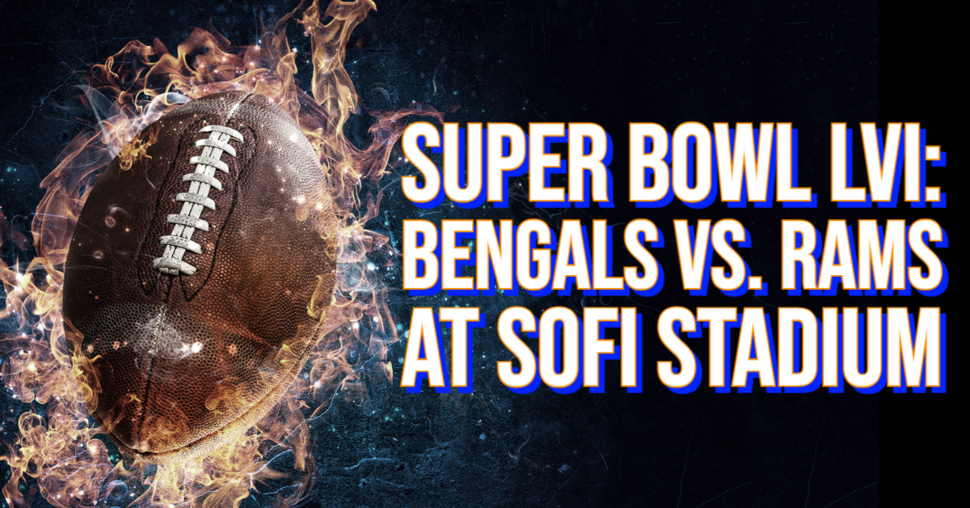 According to experts regarding the upcoming game, the Super Bowl LVI will be a close match. The Bengals are looking like a real underdog when compared to the Rams. The Rams' head coach, Sean McVay, has assembled a strong team and took them to 15 - 5 this season, compared to the Bengal's 12 - 8 season. The Bengals seem to have a habit of playing very close games this season, so that is something that experts are expecting in the upcoming Super Bowl. 
"Technically, Super Bowl LVI will feature the worst matchup in history… the lowest-seeded Super Bowl matchup since playoff seeding began for Super Bowl X.," said Yahoo!Sports writer, Ryan Young. The Bengals and the Rams were the fourth seeds in their respective conferences. This does not mean that it will be a bad game, quite the opposite. Experts seem to agree that this game will be a nail-biter. 
The Bengals haven't been in the Super Bowl since 1989. This is a major accomplishment for this season's team and coaches. This is more impressive when you consider that they were considered one of the worst in the NFL two years ago. In 2019, they only won two games, and now they're playing in the Super Bowl. 
Joe Burrow, only in his second season, has proven himself this season and will only continue to show us his strengths in this upcoming Super Bowl. However, people don't seem to expect a blow-away game. "We've been a second-half team all year," said Burrow in an interview. Most experts seem to agree with this statement and predict the Super Bowl will come down to the wire. 
The Rams are another story. They are the favorite to win and are currently sitting at a -4.5 point favorite. Unlike the Bengals, the Rams have been to the Super Bowl twice in the last two decades, both games against the Patriots. Although they lost, the experience will serve them well. 
Many staff members are cheering for the underdogs, but I will be cheering for the Rams. Not because I'm a huge fan of the Rams, but can you imagine if the Rams won the game in their home stadium? We're all very excited to see the outcome!
Visit our store: https://theadventurebeginscomicsandgames.com/
Our online store: https://shop.theadventurebeginstx.com/
Like us on FB: https://www.facebook.com/theadventurebeginstx/
Like The Adventure Stadium on FB: https://www.facebook.com/theadventurestadiumtx
The Adventure Begins | 525 Woodland Square Blvd. #130, Conroe, TX 77384 | 936-273-3223
The Adventure Begins | 525 Woodland Square Blvd. #130, Conroe, TX 77384 | 936-273-3230